arrested developments: which side are you on, GOP members wanting to pack heat in the chamber
2 min read
Lauren Boebert (R-CO) just had a brief stand off with Capitol police because her emotional support Glock would have set off the metal detectors. or maybe the bag search would have found the extra magazines.
We may not really know what Lauren Boebert was doing by revealing Nancy Pelosi's location to the insurrection mob. We do know that even without the example of Charles Sumner, she needs not to carry her Glock onto the floor of the House of Representatives.
She could be right, however, considering how many of the Capitol police seemed to welcome the mob into the Capitol.
— Leigh Ann Caldwell (@LACaldwellDC) January 12, 2021
— Rep. Don Beyer (@RepDonBeyer) January 13, 2021
— MeidasTouch.com (@MeidasTouch) January 13, 2021
— Rep. Lauren Boebert (@RepBoebert) January 13, 2021
— David Plouffe (@davidplouffe) January 13, 2021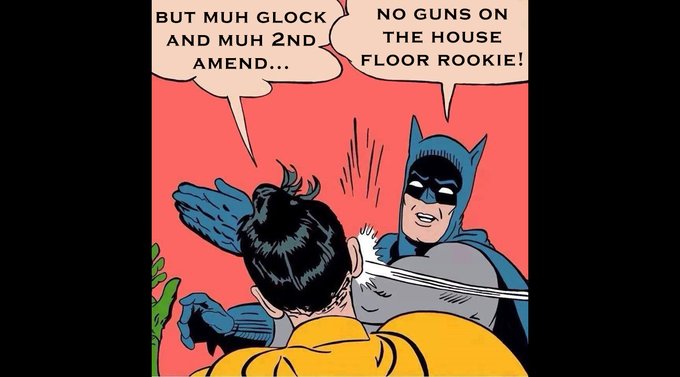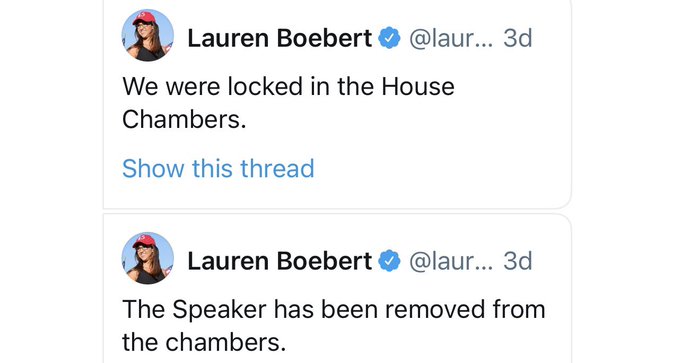 — The Recount (@therecount) January 13, 2021
— The Lincoln Project (@ProjectLincoln) January 13, 2021
— Techmeme (@Techmeme) January 13, 2021
— robin bell (@bellvisuals) January 13, 2021
<
p class="is-empty-p">