Remember to tune to NBC, then switch to ABC just before the Biden debate starts. The reality now is that the Giuliani stunt was meant to coordinate with the second debate, making next week's stunt more important before the next debate.
Trump desperately tries to lower expectations for 'major fake' NBC town hall
So Trump got the NBC gig after rejecting the ABC gig and is now whining about NBC even though someone (Mark Burnett?) decided that it was a good idea. And it's about ratings even though Trump's doing his grievance/passive-aggressive thing about it.
The reasoning behind

Donald Trump's Thursday night town hall is exactly as predictable and stupid as you would expect. It's not really about sharing a vision for the country with the American people; he has no real vision and couldn't care less about the state of the country. It's not about hitting the reset button on his struggling campaign, because he is, as a rule, fundamentally incapable of change—even when it's in his own best interest. It's about what it's always about with this profoundly frivolous president: ratings.

Citing sources familiar with Trump's thinking, the Daily Beast on Wednesday reported that Trump's goal for the heavily criticized NBC town hall is to bring in higher ratings than Joe Biden's ABC town hall, and to mock his Democratic opponent over it in the final weeks of the election. "He looks at this the same way he looks at attendance at his rallies versus the [turnout] Biden gets for his events," a source told the outlet. "He obviously wants to blow Biden out of the water."

Does that sound petty and childish? Of course. But it's in character for Trump, who came to the presidency by way of television and has never shaken his preoccupation with viewership ratings as the ultimate validation. He never seems so proud of anything as he is when he brings in good ratings, featuring them on his Twitter account like a child taping his finger-painting to the refrigerator door. "The White House News Conference ratings are 'through the roof,'" he boasted in April, referring to the press briefings that were ostensibly about the deadly pandemic gripping America. By the same token, there is perhaps no insult Trump can think of more gutting than allegations of bad ratings, and he levels it against media figures, outlets, and leagues.
— VANITY FAIR (@VanityFair) October 15, 2020
Now, I'll say this: I do think some of the outrage has to do with Trump — that if the situation was reversed and a network scheduled a Biden town hall to run up against Trump, the uproar would not have been as out of control as it has been the past 24 hours.
And let's also be honest: NBC won't say it out loud, but they are in the business of drawing viewers and a Trump town hall up against a Biden town hall is a shot across the bow at rival ABC.
That doesn't mean NBC's decision is right. Ultimately, it's just bad optics and it's alienating a bunch of people for one night of decent ratings. And so that makes it a bad business decision.
The town halls likely won't influence any voters at this point, probably making this whole thing moot anyway. Plus, so much is going on right now that this controversy will quickly be replaced by whatever is next.
Still, in the end, it just seems as if NBC could have avoided a lot of headaches and criticism if it had chosen to air a Trump town hall at literally any other two-hour time frame outside of the one it chose.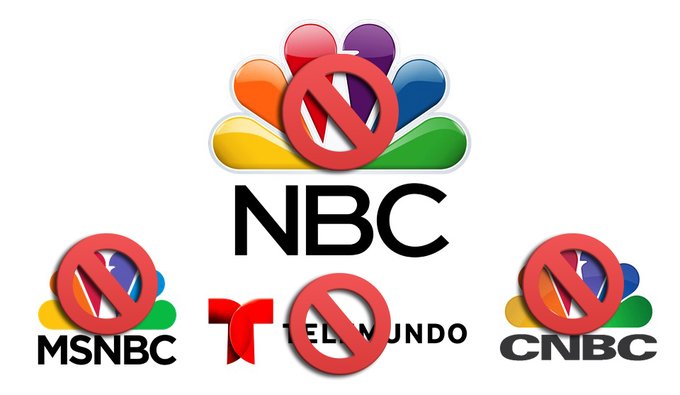 — Aaron Rupar (@atrupar) October 15, 2020
— Jordan Fabian (@Jordanfabian) October 15, 2020
— The West Wing Weekly (@WestWingWeekly) October 14, 2020
— ABC News (@ABC) October 15, 2020
— Kara Swisher (@karaswisher) October 15, 2020
<
p class="is-empty-p">