whether QAnon-Altamont or scumbag Woodstock, the 1/6 insurrectionists must give up their organizers
How closely associated were elements of the insurrection remains an open question as 300 suspects have been identified so far, with members of Congress possible persons of interest.
The insurrectionists must be prosecuted. Justice at all cost.#ProsecuteTheTraitors
📽️@ReallyAmerican1pic.twitter.com/i3yH0Zlk4t

— Pattern Integrity Films | pifilms.loopring.eth (@pttrn_ntgrty) January 20, 2021
A new affidavit filed Tuesday by the FBI described preparations by the right-wing Proud Boys to storm the Capitol, including using earpieces and walkie-talkies to direct movements throughout the building and a discussion about wearing black to dupe people into blaming antifa for any trouble.

[…]

The new court filings were the latest indications that the Jan. 6 riots included cells of organized, militarized insurrectionists, beyond the rabble of disorganized Trump supporters who joined the fray. That evidence includes the conspiracy case filed this week against three so-called Oath Keepers, members of an Ohio-based chapter of the loosely connected paramilitary group, who face charges of seeking to injure police officers, obstruct Congress and damage federal property.
NEW: Evidence from the Jan. 6 insurrection increasingly reveals cells of rioters who carefully coordinated movements, issued commands as they battled police and used earpieces to communicate.

More on this emerging picture w/ @joshgersteinhttps://t.co/OVW6FbsHK4

— Kyle Cheney (@kyledcheney) January 20, 2021
https://twitter.com/stuartpstevens/status/1352090234658324483?ref_src=twsrc%5Etfw
Charles Flynn confirmed that he was in the room for a tense Jan. 6 phone call during which the Capitol Police and D.C. officials pleaded with the Pentagon to dispatch the National Guard urgently.https://t.co/ZHduxlPar4

— Julia Davis (@JuliaDavisNews) January 21, 2021
"There is no indication that Charles Flynn shares his brother's extreme views or discharged his duties at the Pentagon on Jan. 6 in any manner that was influenced by his brother."

(except that the Army hid his involvement)

— southpaw (@nycsouthpaw) January 21, 2021
PELOSI, speaking with @JoyAnnReid, says it "remains to be seen" if any GOP members of Congress abetted insurrectionists.

But if they did, they're "accessories" to the crimes committeed at the Capitol, incuding to murder, she says.

— Kyle Cheney (@kyledcheney) January 20, 2021
'Andy spread election fraud lies': Arizona Republican's brothers condemn his conspiracy theories https://t.co/R0Z2p3D20x pic.twitter.com/DMmC84D92R

— CitizenWonk #DCStatehood 💉 (@CitizenWonk) January 21, 2021
Ted Cruz cares so much about the citizens of Pittsburgh that two weeks ago he voted to disenfranchise them. Beyond parody. https://t.co/FcOGAVdKeX

— Aaron Rupar (@atrupar) January 21, 2021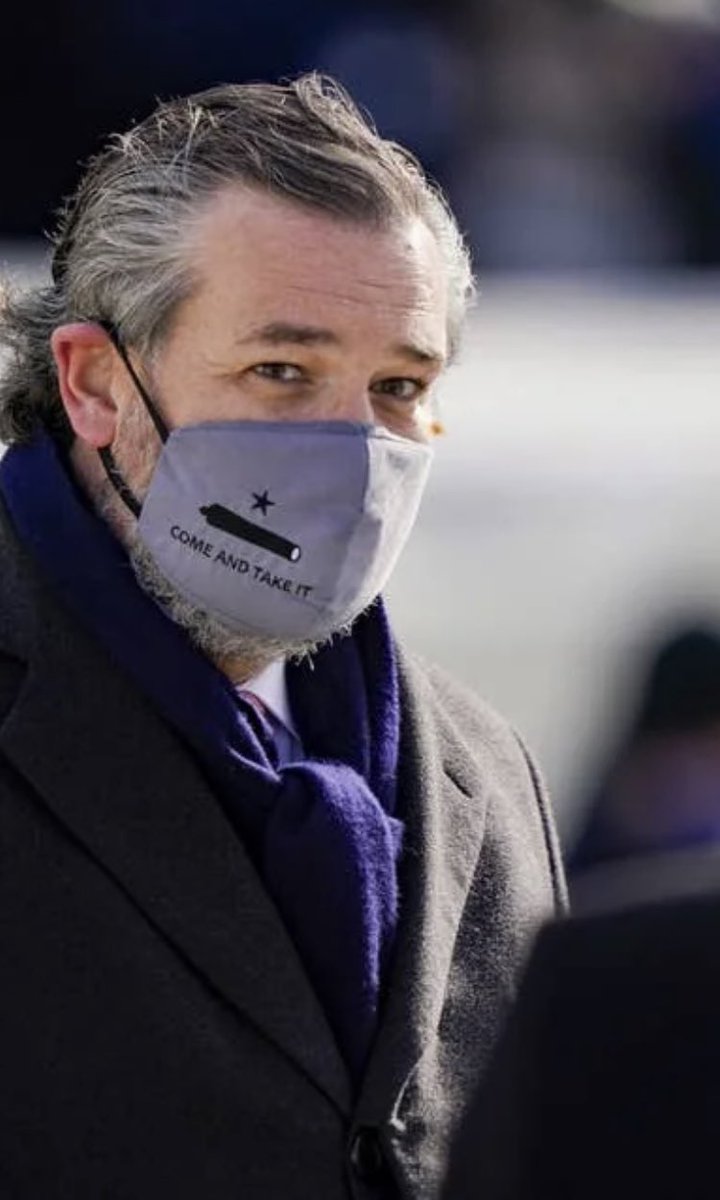 NEW VIDEO📽️: The 14th Amendment is clear. No American engaged in insurrection or rebellion are allowed to hold office. Cruz and Hawley hold the most blame for the insurrection as a result of their dangerous rhetoric and conspiracies.

Retweet if you agree we must #ExpelThemBoth pic.twitter.com/ovmeREoWua

— Really American 🇺🇸 (@ReallyAmerican1) January 18, 2021
Two weeks after a mob besieged the Capitol, ritual took center stage. And in that ritual, many found comfort, @anthonyted writes. (2/8) https://t.co/mdOJ0WTEEE

— The Associated Press (@AP) January 21, 2021
To be fair to the protester, the Molotov-Ribbentrop Pact was pretty bad.

— Tomb Hellton (@TVHilton) January 20, 2021
No one has ever tried to rob Fort Knox, so might as well do away with all that security, am I right?

— Rodrigo Grijalba (@RodrigoGrijalb1) January 21, 2021
Then there's the needless deaths now helping create mutations.