Last updated on July 24, 2020
Chad Wolf confesses to committing a crime on national television.
One person's 'proactive arresting' is another's extralegal detention and subsequent rendition. If you get scooped up, we wish you well.
DHS Secretary @DHSMcAleenan just said on Fox News that unmarked agents are making "proactive" arrests in #Portland:"If we think you will commit a crime, we will disappear you until we decide you won't."
Actually it is the result of sending extraneous tactical officers (sans crowd control training) to some place, whether DC or Portland. These officers got bored with such duty, so the squads like CBP's BORTAC or the swat teams from TSA, ICE, and even the Coast Guard, decide that they'll practice snatch and grab with their rental vehicles. Because you practice counter-terror with… well, terror.
They're IMPOTUS*'s protection squads, Sargent Schutztaffel and Major Hochstetter of the Gestapo.
— Bradley P. Moss (@BradMossEsq) July 21, 2020
— Elizabeth de la Vega (@Delavegalaw) July 22, 2020
Speaking of the painting "Black lives matter"… Trump said it was a "symbol of hate"BLM trump
— AFP news agency (@AFP) July 22, 2020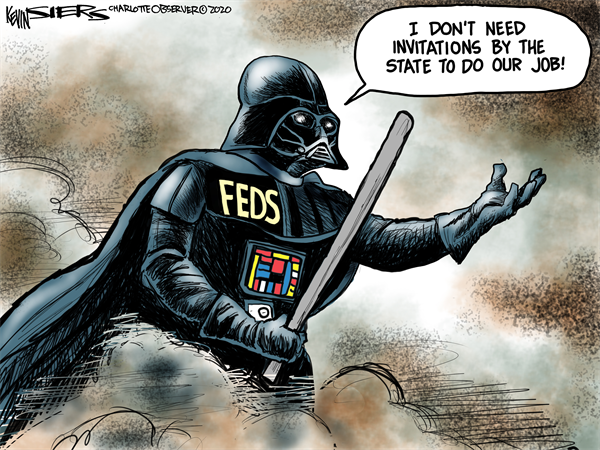 — Catherine Rampell (@crampell) July 22, 2020
— Yamiche Alcindor (@Yamiche) July 21, 2020
— Slate (@Slate) July 22, 2020
<
p class="is-empty-p">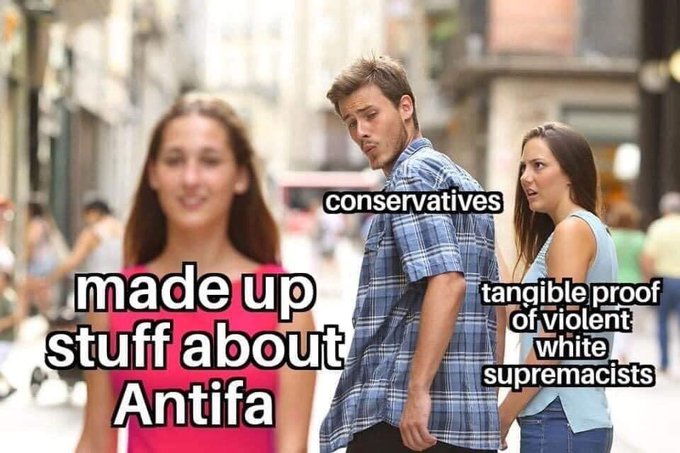 ---
The Politicus is a collaborative political community that facilitates content creation directly on the site. Our goal is to make the political conversation accessible to everyone.
Any donations we receive will go into writer outreach. That could be advertising on Facebook, Twitter, and Reddit or person-to-person outreach on College campuses. Please help if you can:
---