we're also quite happy that a former POTUS* is off social media
Trump aide who slipped an abortion pill into a girlfriend's smoothie claims Trump is happier. The reality is that there may be a Trump sockpuppet account in Parler anyway, but fortunately no one has yet noticed.
— Jezebel (@Jezebel) February 8, 2021
The reality is that uneducated Trumpists are not any more likely to be QAnon believers(sic). Fascists aren't stupid.
…Trying to tether the GOP more tightly to the extremism it's cultivated makes sense, and the strategy may help prevent some moderate suburbanites from returning to the party's inordinately big tent. But

polls

have

shown few differences on QAnon between voters with and without college degrees

—

Civiqs's latest survey, for instance, registers 72 percent opposition and 5 percent support for the theory among graduates. The split is 71 to 5 among nongraduates and 78 to 3 among postgraduates. And, notably, Americans without college degrees are

less likely

than graduates to have heard of QAnon in the first place. If this is a surprise, consider the fact that Greene herself went to college. And when she runs for reelection next year, she's sure to enjoy the support of many college-educated Republicans who, whether they personally believe in QAnon or not, want to keep as many right-wing firebrands as they can in Congress. Those who think such voters will inevitably doom the party would do well to remember the 2010 midterms

—

despite the Tea Party's rhetoric and antics, Republicans took the House in a historic wave.

Of all the "big lies" distorting our politics, one of the largest and most popular—back in 2010 and now—has been the notion that our political divisions are the product of under- or miseducation. The Republican Party's flight into lunacy, it's often suggested, has a fairly simple cause. The unwashed aren't getting The Facts in school or from their media sources, and it's up to the enlightened to shower The Facts upon them—perhaps, as some "disinformation" experts recently suggested to The New York Times, with a "reality czar" at the White House manning the hose. This was the explanation many turned to as the Trump era began, and it was the explanation many turned to for how it ended. Take the remarkable lede that topped a piece from The Atlantic's Caitlin Flanagan on the Capitol rioters last month:

Here they were, a coalition of the willing: deadbeat dads, YouPorn enthusiasts, slow students, and MMA fans. They had heard the rebel yell, packed up their Confederate flags and Trump banners, and GPS-ed their way to Washington. After a few wrong turns, they had pulled into the swamp with bellies full of beer and Sausage McMuffins, maybe a little high on Adderall, ready to get it done.

…

In a result unsurprising to those who follow this research, they found that higher levels of political knowledge actually

deepened

the likelihood that conservatives with low trust in people and major institutions would endorse right-wing conspiracy theories.

[…]

This dynamic is now well established across multiple issue areas. Studies have suggested, for example, that higher levels of political knowledge, scientific knowledge, and quantitative skill can actually deepen disagreements about climate change and gun control. And research published by Harvard's Kennedy School last spring found no correlation between educational attainment and beliefs in conspiracy theories about the coronavirus pandemic—indicating, the authors wrote, that the beliefs were "not merely the product of deficient health education" and had been fed by "psychological and political motivations." The popularity of the idea that simple ignorance lies at the heart of all this may itself be proof of the phenomenon these studies point to: Many people will believe what they want to believe in spite of available data and evidence.
— Greg Sargent (@ThePlumLineGS) February 7, 2021
Not all of them are intelligent but they could be stupid:
— Aaron Rupar (@atrupar) February 7, 2021
— Slate (@Slate) February 8, 2021
— Parlertakes🇺🇸 (@parlertakes) February 8, 2021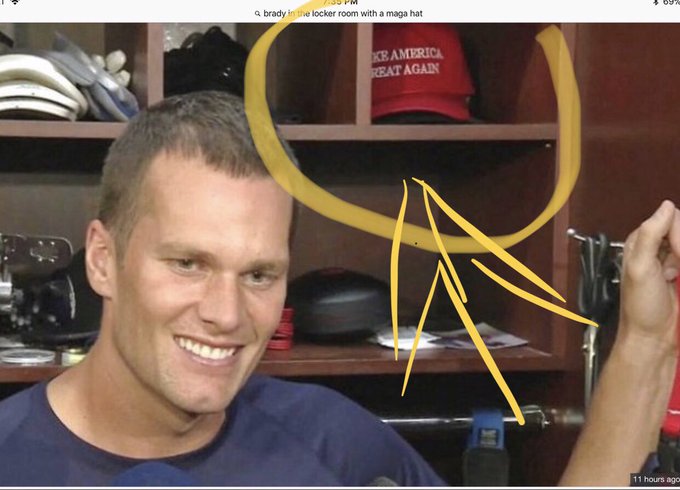 — Kimberley Johnson (@AuthorKimberley) February 7, 2021
— Kyle Griffin (@kylegriffin1) February 7, 2021
<
p class="is-empty-p">