Was Michael Reinoehl shot "clutching a cellphone and eating a gummy worm as he walked to his car"
2 min read
Trigger-happy extralegal shooting by federal law enforcement. US Marshals fired many rounds into/at him. But surely death squads don't exist in America.
When police last week surrounded Michael Forest Reinoehl, a self-described anti-fascist suspected of fatally shooting a member of a far-right group in Portland, Ore., the wanted man wasn't obviously armed, a witness to the scene said Wednesday.

In fact, according to Nate Dinguss, Reinoehl was clutching a cellphone and eating a gummy worm as he walked to his car outside an apartment complex in Lacey, Wash. That's when officers opened fire without first announcing themselves or trying to arrest him, Dinguss, a 39-year-old who lives in the apartment complex, said in a statement shared with The Washington Post.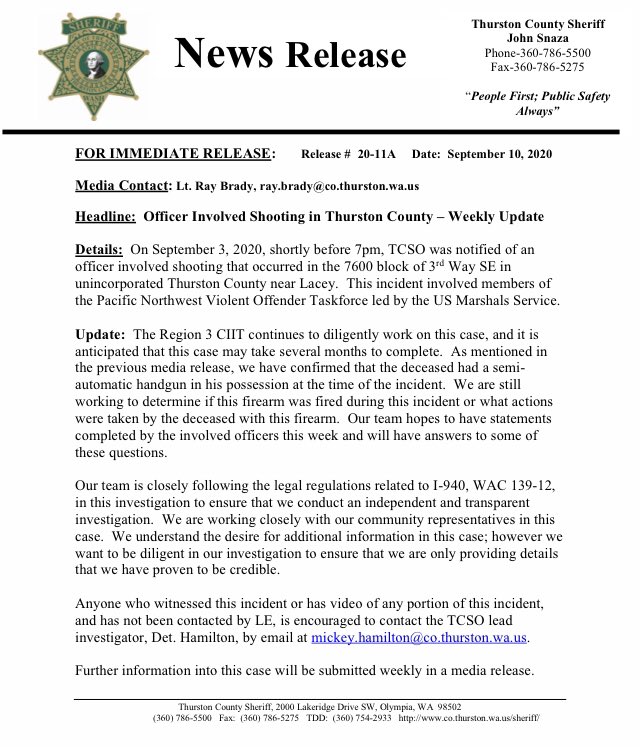 — NYT National News (@NYTNational) September 5, 2020
— David Neiwert (@DavidNeiwert) September 4, 2020
<
p class="is-empty-p">