Trump tried to disinform again and again…
x
Attorney General William Barr makes yet another false claim, this time wrongly claiming that mail voting means "there's no secret vote" and that "the government" can find out who you voted for.

Fact check from colleague @tarasubramaniam: https://t.co/eRZsxEnJ50
— Daniel Dale (@ddale8) September 11, 2020
x
All underscore the potential-by now the likelihood-that Trump will face largest deficit for a R nominee ever among college+ whites: Biden w/them is at 65 in NH, 60 in MN & WI, 56 NV. But Biden lagging w/non-whites in WI & NV; like other polls, these say he has work to do w/them. https://t.co/oBwphQfZtD
— Ronald Brownstein (@RonBrownstein) September 12, 2020
x
Rand Corporation has compiled an actually very useful massive database of web tools to help combat the onslaught of online disinformationhttps://t.co/GBLHmboehD

— ted stickles (@McDutchoven) September 5, 2020
x
Tips from RAND experts who study Russian disinformation:

🔸 Don't forward content from unknown sources.
🔸 Don't post content you haven't fact-checked.
🔸 Be aware that even a humorous meme may have a dark goal: to make you think less of another group.https://t.co/jptJk2LAM3
— RAND Corporation (@RANDCorporation) August 1, 2020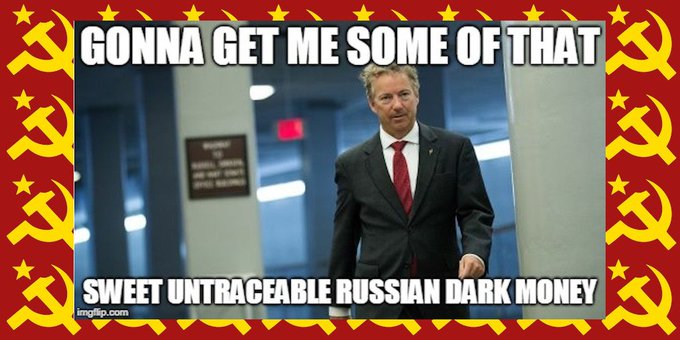 This is why Trump is going to Nevada today.
Roger Stone said federal agents and GOP state officials should "physically" block voting and seize ballots & that Trump should nationalize police forces and order widespread arrests
— Rick Hasen (@rickhasen) September 12, 2020
Roger Stone is making baseless accusations of widespread voter fraud in the 2020 presidential election and is urging Donald Trump to consider several draconian measures to stay in power, including having federal authorities seize ballots in Nevada, having FBI agents and Republican state officials "physically" block voting under the pretext of preventing voter fraud, using martial law or the Insurrection Act to carry out widespread arrests, and nationalizing state police forces.
[…]
Stone argued that "the ballots in Nevada on election night should be seized by federal marshalls and taken from the state" because "they are completely corrupted" and falsely said that "we can prove voter fraud in the absentees right now." He specifically called for Trump to have absentee ballots seized in Clark County, Nevada, an area that leans Democratic. Stone went on to claim that "the votes from Nevada should not be counted; they are already flooded with illegals" and baselessly suggested that former Sen. Harry Reid (D-NV) should be arrested and that Trump should consider nationalizing Nevada's state police force.
Beyond Nevada, Stone recommended that Trump consider several actions to retain his power. Stone recommended that Trump appoint former Rep. Bob Barr (R-GA) as a special counsel "with the specific task of forming an Election Day operation using the FBI, federal marshals, and Republican state officials across the country to be prepared to file legal objections and if necessary to physically stand in the way of criminal activity."
Stone also urged Trump to consider declaring "martial law" or invoking the Insurrection Act and then using his powers to arrest Facebook CEO Mark Zuckerberg, Apple CEO Tim Cook, "the Clintons" and "anybody else who can be proven to be involved in illegal activity."
x
Stone's list includes: evoke Insurrection Act, declare martial law: arrest Zuckerberg, Tim Cook & Clintons, send federal agents to "physically stand in the way" on Election Day, seize NV's ballots; take Harry Reid into custody; "nationalize" NV police, arrest Daily Beast staff https://t.co/EHZQcXcV3J
— Ronald Brownstein (@RonBrownstein) September 12, 2020
x
.@realDonaldTrump is despicable. His entire campaign is nothing but lies. He's saying things so outrageously false, so insanely hate-fueled & pathologically removed from reality, that anyone supporting him is either ignorant or deeply cynical & willfully destroying our democracy.
— ken olin (@kenolin1) September 12, 2020
<
p class="is-empty-p">
"You're not mopping fast enough. (Laughter) That's a socialist mop. (Laughter and applause) Grab a mop — let's get to work." – Barack Obama (2009); "Soyez réalistes, demandez l'impossible!"