The Kenosha killer was apparently a Trumpist, and wasn't immediately arrested, even as the police witnessed several people being shot. Jacob Blake's assailant has also yet to be arrested.
Tucker Carlson weighs in on the side of the 17-year old shooter, pitching for a pardon.
— Matthew Gertz (@MattGertz) August 27, 2020
x
Later in the program, viewers learn that "we allowed BLM and antifa to destroy our country in George Floyd's name." pic.twitter.com/gQZSY8rspa
— Matthew Gertz (@MattGertz) August 27, 2020
x
Whatever you do, absolutely do not retweet this and put this video in Tucker Carlson's comment sections. Do not do it. pic.twitter.com/hTsgH3mVEt
— Really American 🇺🇸 (@ReallyAmerican1) August 27, 2020
x
I wonder why a deranged white nationalist Trump supporter would show up to a protest with a rifle and start shooting people. https://t.co/gL1zpgj8J2

— Chris Murphy (@ChrisMurphyCT) August 26, 2020
On Monday night, Trump gave his national platform to a white man who used an AR-15 to terrorize BLM protesters.

On Tuesday night, a white man used an AR-15 to murder two BLM protesters.

x

Seriously, how is the RNC moving ahead with their programming on the same day a right wing terrorist gunned down innocent protesters on the streets of America?
— Matt McDermott (@mattmfm) August 26, 2020
— Matt McDermott (@mattmfm) August 26, 2020
x
BREAKING: Illinois police have arrested a juvenile in at least one fatal shooting during protests in Kenosha, Wisconsin. Two people were shot to death during Black Lives Matter protests that followed the police shooting of Jacob Blake, a Black man. https://t.co/0GW0l07Ple
— The Associated Press (@AP) August 26, 2020
x
The Wisconsin officer who shot a Black man, Jacob Blake, seven times in the back has been identified as Rusten Sheskey, a seven-year veteran of the Kenosha Police Department, according to the state Department of Justice. https://t.co/DTEYaDIoo1
— CBC News Alerts (@CBCAlerts) August 26, 2020
— Tim Dickinson (@7im) August 26, 2020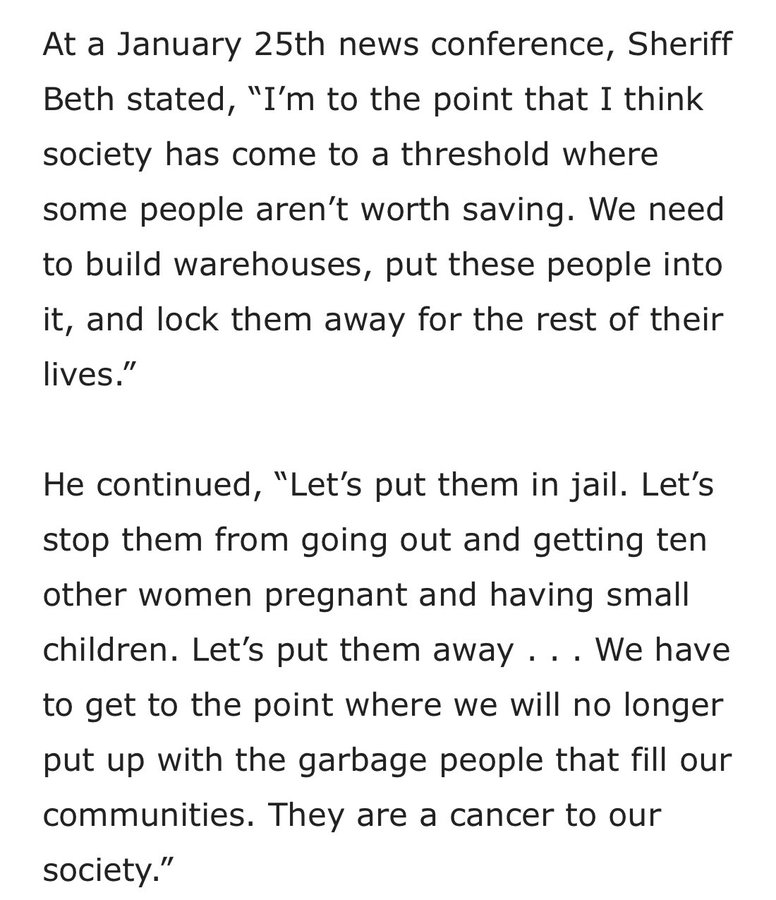 x

.@LindseyGrahamSC on Jacob Blake being shot by police: "I don't know why the gentleman didn't yield when he was asked to yield."

WALKING 👏🏾 AWAY 👏🏾 FROM 👏🏾 THE 👏🏾 POLICE 👏🏾IS 👏🏾 NOT 👏🏾 PUNISHABLE 👏🏾 BY 👏🏾 DEATH pic.twitter.com/EX2bMa4977

— Jaime Harrison (@harrisonjaime) August 26, 2020

— Kelly Dittmar (@kdittmar) August 26, 2020
<
p class="is-empty-p">
"You're not mopping fast enough. (Laughter) That's a socialist mop. (Laughter and applause) Grab a mop — let's get to work." – Barack Obama (2009); "Soyez réalistes, demandez l'impossible!"