Trump's petty revenge fantasies have killed thousands but we're worried about that bruise
Like the Trump administration, four years of missed appointments and scheduling problems. Also there's a film Trump has blocked for four years. Trump needs to rearm or he won't win. You shouldn't worry about the alligator that eats your limbs, worry about the one that eats the boat.
— New York Post (@nypost) July 31, 2020
"But the new penis has still not been attached four years after the procedure due to a series of missed appointments, scheduling problems…"
"I'll be really honest with you: My time horizon is the election," says Charlie Sykes, a conservative political commentator who is not part of the Lincoln Project but wants to see Trump voted out. "I feel like the house is burning. I want to put out the fire. I'm going to worry about the redecorating later."
— Roxanne Roberts (@_RoxanneRoberts) August 1, 2020
That is a central
question of the 2020 election. Donald Trump has managed to do one thing no other president has done: Bring Republicans and Democrats, conservatives and progressives, boomers and millennials together in unprecedented numbers to try to defeat him in November. For Americans who believe the president is a raging threat to democracy, purity tests are out. Results are in.
Which explains the spectacular rise of the Lincoln Project, a group of Republican Never Trumpers who have moved rent free into the president's head. Their viral videos and tweets mocking his leadership, his intelligence and his patriotism — aimed both at Republican voters who are wavering
and Trump himself — have attracted millions of dollars, via donors from both parties. About 90,000 people showed up for a virtual town hall last month. Lifelong Democrats are organizing fundraisers for the project.
The
"Mourning in America"
ad attacks Trump's mismanagement of the
coronavirus
outbreak.
"#TrumpIsNotWell"
questions his mental and physical fitness.
"Bounty"
asks why Trump won't confront Vladimir Putin about U.S. intelligence reports that Russia offered bounties for the killing of American soldiers in Afghanistan.
[…]
"There's no philosophy," he says. "There's no belief. There's no core. It's just about Trump and his popularity." The value of the Lincoln Project is that it keeps reminding voters of all persuasions why Trump shouldn't be reelected.
"Right now you've got to kill the alligator closest to the boat, the one that's going to kill you, and that is Donald Trump," says Tyler. "Now, we can all view Joe Biden as another alligator or Nancy Pelosi as an alligator. I think they're little alligators and they're a quarter mile down the river. You don't have to worry about them at all. But there's this giant alligator who's going to eat the boat."
<
p class="is-empty-p">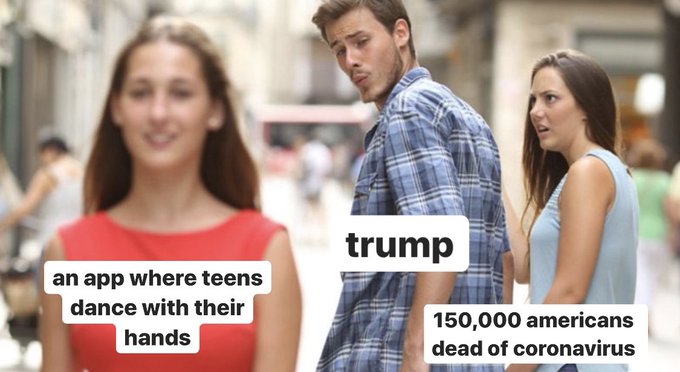 <
p class="is-empty-p">