Trump really wants Iran to do something stupid before he leaves office, whether it's a terrorist strike by proxies or something, something Revolutionary Guard attack.
x
If killing Iranian general Qassem Soleimani didn't change Iran's behaviors or its strategic policies and objectives, I doubt that killing it's top nuclear scientists will. But then again, maybe those extrajudicial killings are just about goading Iran in order to trigger more war.— Ayman Mohyeldin (@AymanM) November 27, 2020
— Arash Yaqin آرش يقين (@ArashYaqin) November 27, 2020
— The Lead CNN (@TheLeadCNN) November 27, 2020
x
Mohsen Fakhrizadeh-Mahabada was probably the single most important repository of Iran's nuclear-weapons knowledge https://t.co/HE986Vntlw
— The Economist (@TheEconomist) November 27, 2020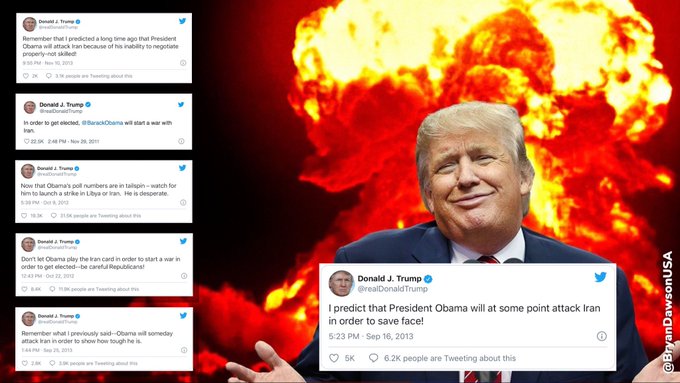 — CitizenWonk #DCStatehood (@CitizenWonk) November 27, 2020
x
In a secret meeting last weekend, Israeli and Saudi leaders failed to agree on normalizing ties after the crown prince backed away largely due to Biden's win https://t.co/3gBZDbEKod
— The Wall Street Journal (@WSJ) November 27, 2020
x
I do not know whether a foreign government authorized or carried out the the murder of Fakhrizadeh. Such an act of state-sponsored terrorism would be a flagrant violation of international law & encourage more governments to carry out lethal attacks against foreign officials.
— John O. Brennan (@JohnBrennan) November 27, 2020
x
I now plan to ignore Trump. I leave his fate to our judicial system, his infamy to history, & his legacy to a trash heap. The national security team of P-E Biden and VP-E Harris has numerous challenges ahead of it & wise national security policies merit strong bipartisan support.
— John O. Brennan (@JohnBrennan) November 24, 2020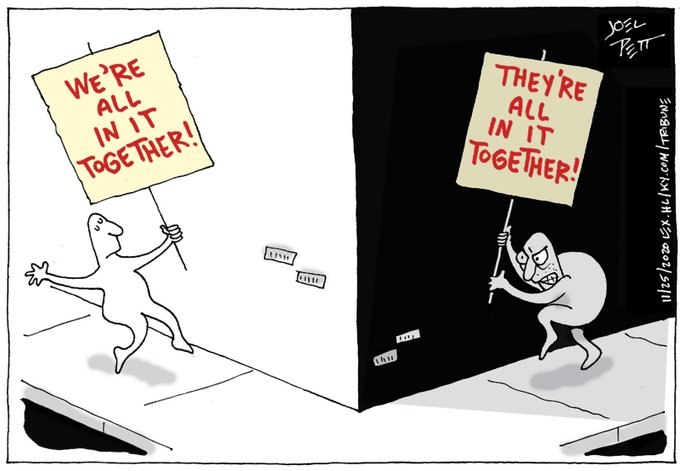 Then there's all kinds of things in other news:
x
Reminder: The Trump admin installed a secret server containing sensitive information related to Trump's controversial conversations with foreign leaders. The Biden team will be given access to the information on that server on a need-to-know basis.https://t.co/7NwltCoa4k
— Kyle Griffin (@kylegriffin1) November 27, 2020
x
A demand by the outgoing President that should now be shelved is that future federal buildings be designed in consistent neoclassical style. If you love democracy, you don't need an "official" architecture intended to impress or scare citizens with the might of the State.
— Michael Beschloss (@BeschlossDC) November 27, 2020
— Eric Topol (@EricTopol) November 27, 2020
Trump's short putts could be longer. Stormy would agree.
— The Hill (@thehill) November 27, 2020
— Eric Topol (@EricTopol) November 27, 2020
<
p class="is-empty-p">
"You're not mopping fast enough. (Laughter) That's a socialist mop. (Laughter and applause) Grab a mop — let's get to work." – Barack Obama (2009); "Soyez réalistes, demandez l'impossible!"