"Senate Joint Hearing on Jan. 6 Attack: Part II" starts at 10am ET.
Prepared testimony today for Maj. Gen. William Walker, commander of the D.C. National Guard, as he addresses the security response to the attack on the U.S. Capitol.https://t.co/UQmeDZZyhU

— Dan Lamothe (@DanLamothe) March 3, 2021
The idiots of QAnon and their Sovereign Citizens fellow travelers want America to be more like Myanmar. The Trump DC hotel has tripled its rates for the dates of and around March 4, because grifting. OTOH them are more flexible about the Ides of March.
Scoop: FBI & DHS warn of increased chatter among extremists, including members of Three Percenters, discussing possible plots against Capitol on March 4, when conspiracy theorists believe Trump will retake office, sources familiar with the matter tell myself & @WhitneyWReports

— Jim Sciutto (@jimsciutto) March 3, 2021
CNN's Donie O'Sullivan ventured out to California recently and spoke to QAnon believers who are convinced Trump will be back in the White House very soon as a result of a deadly military coup that they fully support.
"This whole thing with Biden… he's like a puppet president. The military is in charge. It's going to be like Myanmar… The military is doing their own investigation. And at the right time, they're going to be restoring the republic with Trump as president," one woman said.
O'Sullivan asked other attendees if they'd like to see Biden forcefully removed from office by the military, one man replied, "Absolutely."
In Myanmar, one woman said, "The government took over and now they redoing the election."
O'Sullivan then asked, "Would you like to see [a coup] happen?"
"I would like to see it," one man replied.
Sounding stunned, O'Sullivan asked, "Really?"
"You know why? Because the election was stolen from us!" another woman answered.
"Some QAnon believers are keeping a broader timeline in mind, including the entire month of March," says Atlantic Council's Digital Forensic Research Lab resident fellow Jared Holt, who tracks right wing extremism. "Many of the justifications for those dates stem from worn-out theories that can be traced back to the sovereign citizen movement." (The sovereign citizen movement is an extremist right wing anti-government idea that believes they are not subject to most U.S. laws.)
Lol imagine having so little going on in your life that you think Trump is coming back on March 4th as the 19th president https://t.co/kPN9BVXkLS

— Caleb (@caleb_______) March 2, 2021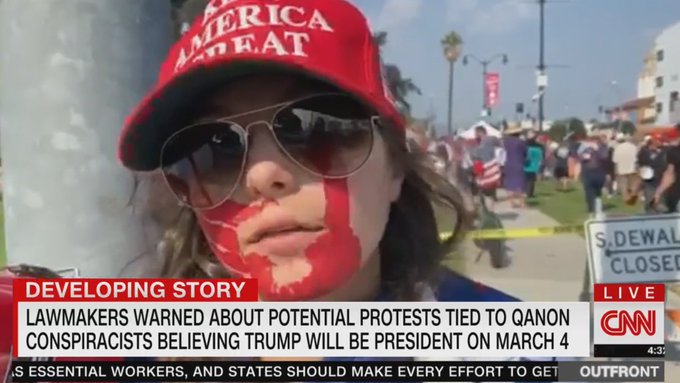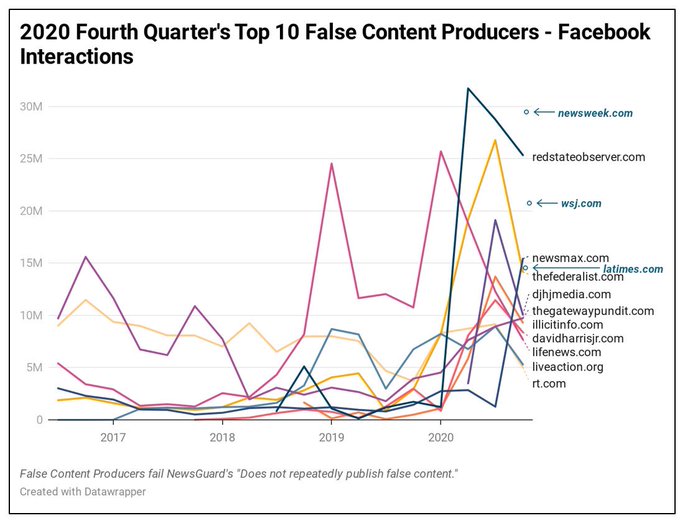 ---
The Politicus is a collaborative political community that facilitates content creation directly on the site. Our goal is to make the political conversation accessible to everyone.
Any donations we receive will go into writer outreach. That could be advertising on Facebook, Twitter, and Reddit or person-to-person outreach on College campuses. Please help if you can:
---