Last updated on November 17, 2020
The post-presidential Trumpian revisionist history continues because the grift continues, portending an attempt to attach itself to other pseudo-grievances that have persisted because of cultural and regional divisions. Trump will fundraise off a 2024 reelection myth the instant he concedes(sic), with the goal of establishing some permanent media presence.
Is anyone really surprised that Donald Trump is trying to force himself on America after she said no?

— Protect Robert Mueller ✊ (@DisavowTrump20) November 16, 2020
The Lost Cause of the Confederacy, or simply the Lost Cause, is an American pseudo-historical, negationist ideology that advocates the belief that the cause of the Confederate States during the American Civil War was a just and heroic one. This ideology has furthered the belief that slavery was just and moral, because it brought economic prosperity.
[…]
One particularly intense wave of Lost Cause activity occurred during World War I, as the last Confederate veterans began to die out and a push was made to preserve their memories. A second wave of Lost Cause activity occurred in reaction to growing public support for racial equality during the Civil Rights Movement of the 1950s and 1960s. Through activities such as the construction of prominent Confederate monuments and the writing of school history textbooks, the Lost Cause movement sought to ensure future generations of Southern whites would know about the South's "true" reasons for fighting the war, and therefore continue to support white supremacist policies, such as Jim Crow laws. In that regard, white supremacy is a central feature of the Lost Cause narrative.[4]
Lost Cause narratives typically portray the Confederacy's cause as noble, and its leaders and armies as exemplars of old-fashioned chivalry, whose defeat by the Union armies was because the South's greater military skill and courage was overwhelmed by the North's numerical superiority and immense industrial power. Proponents of the Lost Cause movement also condemned the Reconstruction which followed the Civil War, claiming that it was a deliberate strategy by Northern politicians and speculators to exploit the South economically or to gain political power. The Lost Cause theme has also evolved into a major element in defining gender roles in the white South, in terms of preserving family honor and chivalrous traditions.[5] The Lost Cause idea has also inspired the construction of numerous Southern memorials, as well as the shaping of religious attitudes.[6]
What's particularly strange about this is that pundits generally tend to adopt the posture that "winning talks, bullshit walks."

Yet now that Trump lost — decisively, I might add — this whole savvy style has mysteriously vanished. Weird, isn't it?

— Greg Sargent (@ThePlumLineGS) November 16, 2020
There's gotta be some way for Twitter to block this phenomenon where Trump tweets some words then those words trend not long after. He hijacks the trends bar almost daily like this. pic.twitter.com/qwwejxbvMd

— Erin Gallagher (@3r1nG) November 16, 2020
It is easy to laugh at, but it is terrifying that a network is allowed to spew North Korea/Nazi-style propaganda and a large portion of the country believes it. https://t.co/KOlCpN5BpB

— MeidasTouch.com (@MeidasTouch) November 16, 2020
🚨BREAKING: Plaintiffs DISMISS lawsuit claiming that illegal ballots were counted to change the results and seeking to exclude presidential-election results from Wayne, Washtenaw, and Ingham counties.

Trump and allies are now 1-21 in court.https://t.co/FZFuIRGMX3

— Marc E. Elias (@marceelias) November 16, 2020
If Hillary Clinton was tweeting that she won the election a week after she lost the election she would've already been declared persona non grata by her own party

— Sarah Cooper (@sarahcpr) November 16, 2020
We need to send Vanky in again to get him out of the WH. Lap dance for democracy. @IvankaTrump

— NoelCaslerComedy (@CaslerNoel) November 16, 2020
"The @JoeBiden administration must recognize the contradictions that came out of the November election, and use those lessons to build an agenda that centers the humanity of working people, instead of corporate profits." @JosephNSanberg

— Common Dreams (@commondreams) November 16, 2020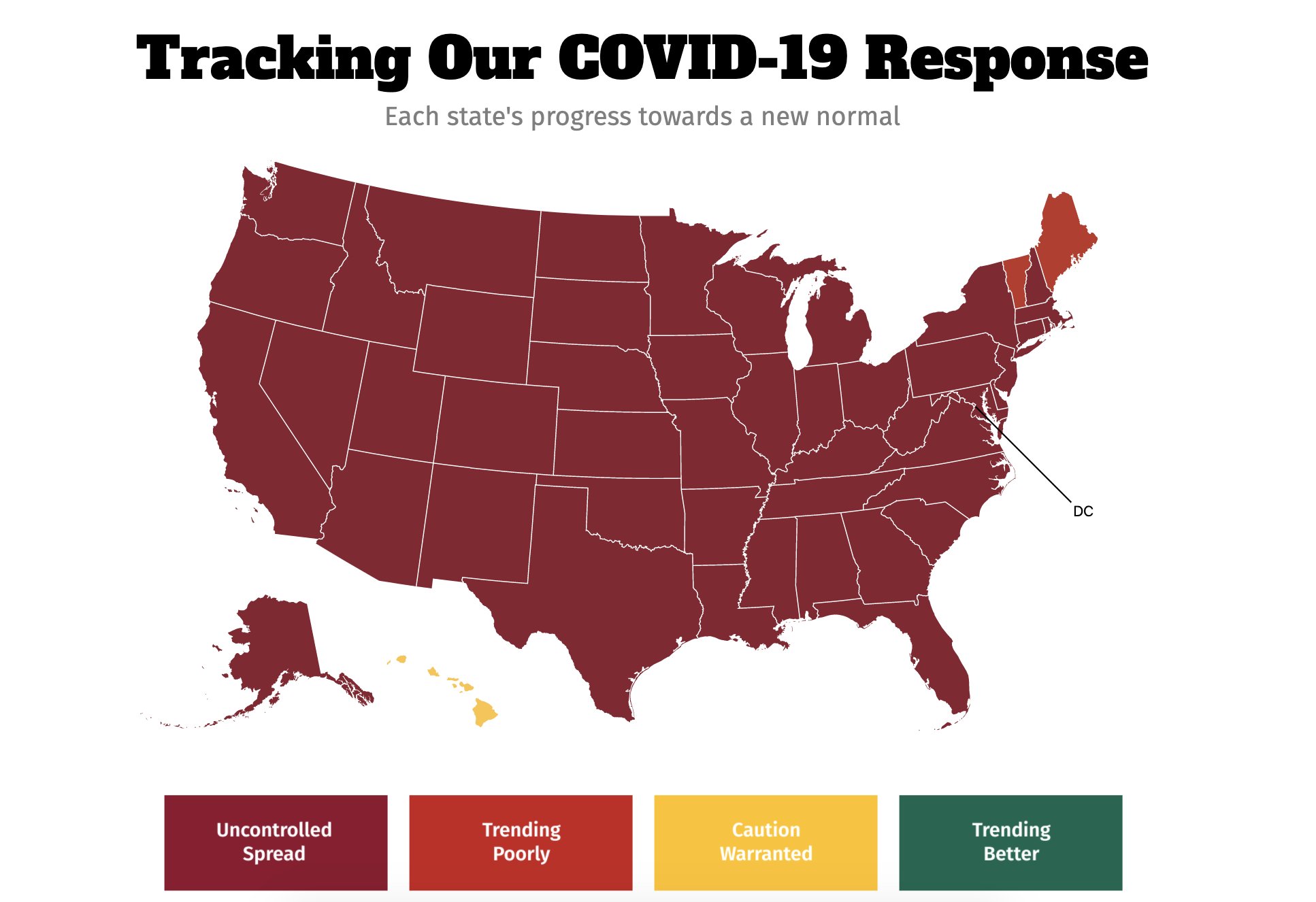 I channeled James Carville by saying, "It's Covid-19, stupid." The virus is central to any near-term economic forecast. A rollercoaster until there's a coordinated strategy.

What happens to consumer spending next in the stop-and-go COVID-19 economy? https://t.co/E8XKY4gdmG

— Dr. Lisa D. Cook (@drlisadcook) November 9, 2020
---
The Politicus is a collaborative political community that facilitates content creation directly on the site. Our goal is to make the political conversation accessible to everyone.
Any donations we receive will go into writer outreach. That could be advertising on Facebook, Twitter, and Reddit or person-to-person outreach on College campuses. Please help if you can:
---