Trump tries to sock-puppet Twitter as social media compels him to threaten a new platform
4 min read
Darn that Big Tech, it's like the Deep State decided to merge with it and become mega-kleptocracy. Appropriately the new platform could be called "Trump", and like Parler, access your personal information with its influence and affiliation interface. It could cut out the "middleman" in his grifting model.
For a brief moment, he managed to tweet anyhow — not from @realDonaldTrump, his suspended account, but rather the official @POTUS account reserved for the current President of the United States, one that will be handed over to Joe Biden on January 20th.

His message, before it was deleted, cryptically suggested that he will "have a big announcement soon" and that he was looking "at the possibilities of building out our own platform." Trump is currently deplatformed from most social media.
Appears the Trump campaign's digital director tried to give Trump his account. Twitter promptly suspended him pic.twitter.com/7ejWL7GjEc

— Jeremy Diamond (@JDiamond1) January 9, 2021
Thank you @Twitter so much for suspending tRUMP's account!

BTW: Have you checked out tRUMP's FAKE NAMES to see if he's using these now on @Twitter:

John Barron
John Miller
Carolin Gallego
David Dennison

MORE HERE:https://t.co/OcmfXGSjiV https://t.co/YgrprJLn0r pic.twitter.com/BanP9mDDnR

— ImagineLOVE💙; #TeamPelosi; 🆘;💙 NOT ❌; I 💙 USA🇺🇸 (@urLIFEwillBLOOM) January 9, 2021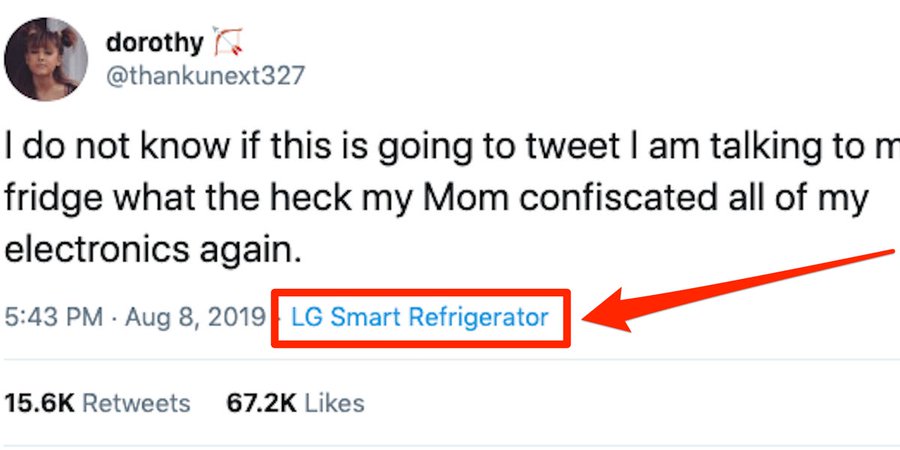 Leaders in business, technology and culture are pulling the plug on their support for President Trump and some of his closest allies in the final days of his presidency.https://t.co/xfFlBBPlx6

— Axios (@axios) January 9, 2021
The big picture: Trump's political power, and his popularity with a large swath of the Republican base, always protected him from a backlash from business and tech leaders — until now. The Capitol siege proved to be the final straw.

Driving the news: Twitter announced Friday that the platform will permanently suspend President Trump's account. It's the strongest action against the president's account and comes in response to the risk of further incitement of violence.

Apple on Friday threatened to remove right-wing-friendly social media app Parler from its App Store if it doesn't lay out a plan to moderate its content.
Reddit said Friday that it had banned the subreddit group "r/DonaldTrump," one of the company's largest political communities dedicated to support for Trump. In the world of social media, that's pretty close to the end of the game.
Facebook is facing calls to boot Trump permanently from prominent voices, including from former First Lady Michelle Obama, a slew of celebrities and high-ranking Hill Democrats.

Businesses and billionaires have begun to reconsider their support for Trump, or at least their tolerance for his antics that came with the policies they supported.

Many of America's top businesspeople plan to deny future contributions to Republicans who egged on his efforts to overturn the election, sources tell Axios' Dan Primack and Alexi McCammond.
Billionaires that bankrolled Trump and applauded his tax policies, like venture capitalist Peter Thiel and Texas banking billionaire Andy Beal, aren't rushing to Trump's defense, per Bloomberg.
Yes!

This demands that big conversation we've all been putting off about these platforms and Democracy. https://t.co/4cBEaJXwdb

— Adam Davidson (@adamdavidson) January 9, 2021
It's not a Full Loomer until he's gotten himself banned from UberEats, PayPal, and Venmo. pic.twitter.com/dyHVs5KRQL

— Andrew Feinberg (@AndrewFeinberg) January 9, 2021
YouTube terminates Steve Bannon's podcast, Google Play boots Parler and Reddit shuts down Trump and subreddits. https://t.co/tzqG4jKs0i

— HuffPost (@HuffPost) January 9, 2021
So who thinks Trump spent the entire night trying to figure out how to use Parler?

— Khashoggi's Ghost (@UROCKlive1) January 9, 2021
Vanky on Parler today. It's all about the grift. Buy a mug. Get our wine. Golf at our shitty golf courses and bed bug infested properties. Now donate to Trump News Network. None of them give a shit about this country. Never have, never will. pic.twitter.com/Df0IMYZHdE

— Agent Orange 🍊 (@altmaralago) January 9, 2021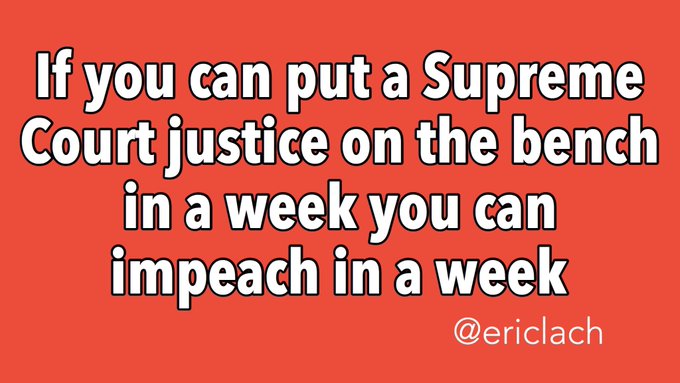 Trumpists for 'law and order'? "We were trying to smash the cops to get in," — President of the Proud Boys of Palm Beach. https://t.co/06WRs4iHOD

— Jane Mayer (@JaneMayerNYer) January 9, 2021
I've watched this clip 100 times and I still can't believe it pic.twitter.com/7vYfmPJoxB

— Tim Hogan (@timjhogan) January 8, 2021