Trump: "The country is in very good shape, other than if you look South and West."
Yesterday's Trump presser only needed a whiteboard and a Sharpietm to draw the path to a quarter-million US deaths.
"That's a map. You see that's in great shape lots of it. The northeast has become very clean. The country is in very good shape other than if you look south and west. Some problems. It'll all work out."
— Acyn Torabi (@Acyn) July 23, 2020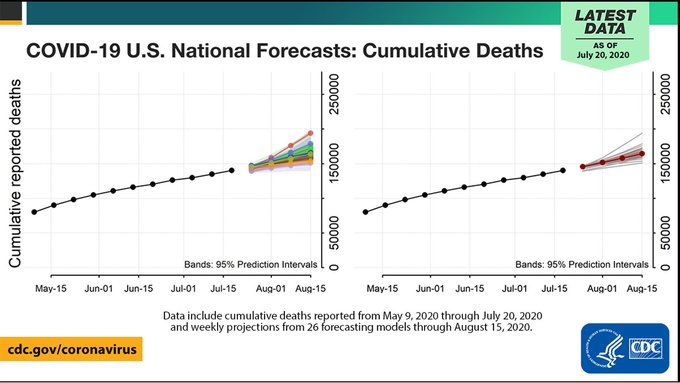 Now the president's prodigious Pinocchios have been gathered into a thick volume, "

Donald Trump and His Assault on Truth

."

There is a kind of truth shading that normally attends politics. And when a public official intends to deceive, journalists sometimes debate whether to term this a "lie," or whether to call its author a "liar." We are far past this point with Trump. This is not a case of omitting inconvenient truths. It is deception as a lifestyle choice. It is compulsive violation of the

 

Ninth Commandment

. The president is a bold, intentional liar, by any moral definition. A habitual liar. A blatant liar. An instinctual liar. A reckless liar. An ignorant liar. A pathological liar. A hopeless liar. A gratuitous liar. A malevolent liar.

Trump fans may support him despite his lies. They may support him because he lies. But they cannot deny that he is a liar. That is the definition of a being a delusional, partisan crackpot.

The systematic presentation of the president's deceptions serves an important public purpose. With Trump, these are not regrettable exceptions. The lies are the shape of the man. Their composite reveals a type of truth about his goals and character.
person, woman, man, camera, television
…about a month ago, he began telling aides that a cognitive test he took as part of his physical in 2018 could be something he could weaponize against Biden.

The president has been known to recite five words to aides in the West Wing or on Air Force One — he'd tweak the list to make it appropriate for the setting — while claiming that Biden could not do the same.
— George Conway (@gtconway3d) July 23, 2020
But some of Trump's descriptions about the test and what it means don't quite fit with what experts describe about the most common of cognitive tests given to older people. There is no bonus and it's meant to be easy, said Dr. James Galvin, a University of Miami professor of neurology who runs a dementia center.
Galvin said what Trump described sounds an awful lot like the Montreal Cognitive Assessment, often called MoCa. It takes about 10 minutes and the top score is 30, said Galvin, who has administrated thousands of the tests.
The MoCa "is a screening test," Galvin said. "It's not a diagnostic test. And more importantly, it's not an IQ test. It doesn't tell how smart someone is. It's designed to be a relatively easy test because what you want to do is pick up people who have problems or possible problems."
The last questions are not the hardest for most people, and they are usually naming the day of the week, date, month, year and where the person being tested is, Galvin said. The test does not get harder as it goes along but measures different parts of cognition, like memory, attention, spatial awareness and language. Additionally, the words the president cited would not be grouped together because they are all in some way related to one another, he said.
And the real concern would be if a subject did not do well on the test.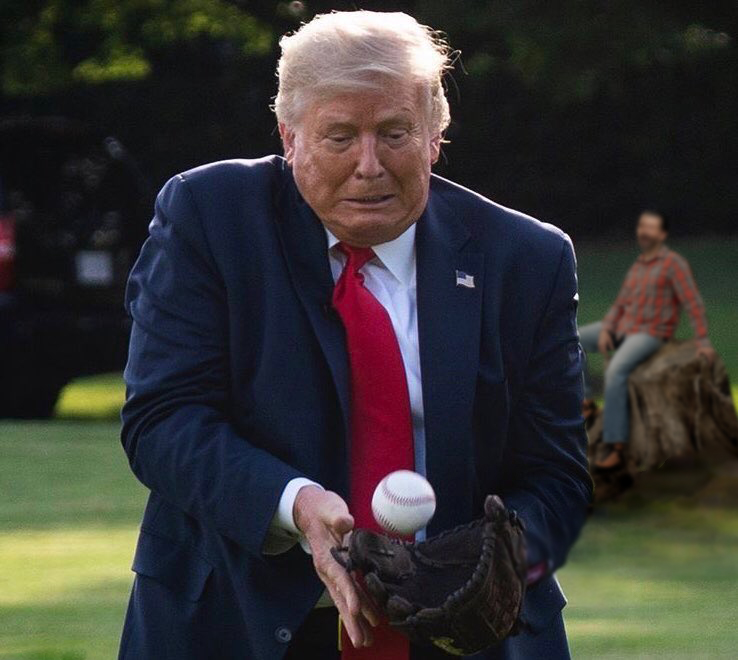 — Tim Dickinson (@7im) July 24, 2020
— Evan McMurry (@evanmcmurry) July 22, 2020
— Don Winslow (@donwinslow) July 24, 2020
— Frank Figliuzzi (@FrankFigliuzzi1) July 22, 2020
— MeidasTouch.com (@MeidasTouch) July 24, 2020
<
p class="is-empty-p">