Even with the election of two avowed QAnon cult followers to Congress, the rump Trumpists will not go away soon enough. They will run out of contradictory predictions soon when confronted with the finality of the Trump loss. Even if Trump keeps lying.
President Trump's election loss and the week-long silence of "Q," the QAnon movement's mysterious prophet, have wrenched some believers into a crisis of faith, with factions voicing unease about their future or rallying others to stay calm and "trust the plan."

The uncertainty has been compounded by the abrupt public resignation, also last Tuesday, of Ron Watkins, the administrator of Q's online sanctuary on the message board

8kun.

Q has gone quiet before. But the abrupt lack of posts since last Tuesday — Election Day, which the anonymous figure had touted for months as a key moment of reckoning — has sparked speculation and alarm among the movement's most ardent followers.

Some QAnon proponents have begun to publicly grapple with reality and question whether the conspiracy theory is a hoax. "Have we all been conned?" one user wrote Saturday on 8kun.

Wrote another: "HOW CAN I SPEAK TO Q???? MY FAITH IS SHAKEN. I FOLLOWED THE PLAN. TRUMP LOST!!!!!!!!!!! WHAT NOW?????? WHERE IS THE PLAN???"

Trump's defeat threatens to undermine the tale that Q, a supposed top-secret government operative, has woven over years: that Trump and his allies would soon vanquish a cabal of "deep state" child abusers and Satan-worshiping Democrats, exiling some to the U.S. detention facility in Guantánamo Bay, Cuba.

— Ben Collins (@oneunderscore__) November 6, 2020
— Mother Jones (@MotherJones) November 11, 2020
— Alex Kaplan (@AlKapDC) November 10, 2020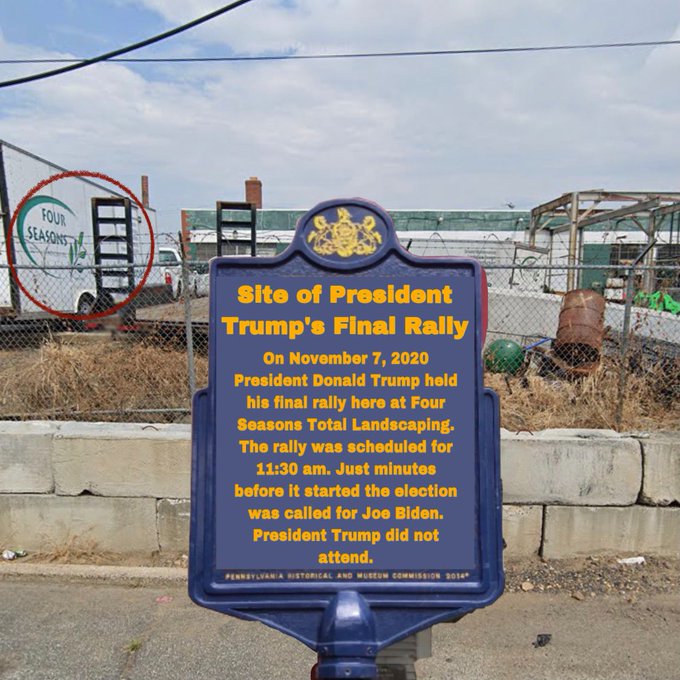 ADDITIONAL CONTENT:
— (((DeanObeidallah))) (@DeanObeidallah) November 11, 2020
— Andrew Seidman (@AndrewSeidman) November 11, 2020
— Daniel Dale (@ddale8) November 11, 2020
— Amy Gardner (@AmyEGardner) November 11, 2020
<
p class="is-empty-p">
---
The Politicus is a collaborative political community that facilitates content creation directly on the site. Our goal is to make the political conversation accessible to everyone.
Any donations we receive will go into writer outreach. That could be advertising on Facebook, Twitter, and Reddit or person-to-person outreach on College campuses. Please help if you can:
---