Trump gaslighting: "No true supporter of mine could ever endorse political violence."
2 min read
Trump puts out a gaslight video that leaves him blameless – who knew? True Scotsmen everywhere. Trump tries to lead your attention away from the homicidal intent of the insurrectionists.
.@SpeakerPelosi announces the House Impeachment Vote.

Full video here: https://t.co/0bDUMcCPoD pic.twitter.com/SwngWQtsFw

— CSPAN (@cspan) January 13, 2021
Trump's gaslight video occurs in some alternate universe, concurrently released to the youtube channel that regularly covers his campaign rallies.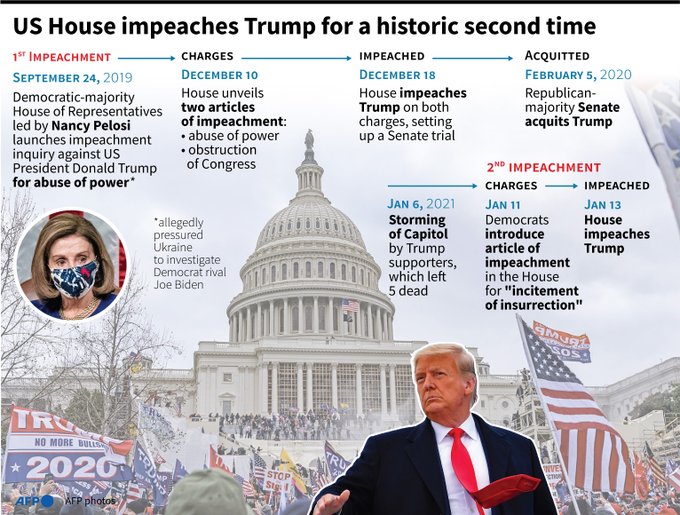 AFP Graphic showing the key dates in the first and second impeachment of Donald Trump pic.twitter.com/BICvNf1emQ

— AFP News Agency (@AFP) January 14, 2021