Trial by Wombat! Don't vote, it only encourages them.
3 min read
Like the Geico ad with Captain Ahab seeking a parking space, the Trumpists are searching for that moment when the government magically gets overthrown.
They stormed the Capitol to overturn the results of an election they didn't vote in – I knew this was coming! https://t.co/px84K098jM

— Chris Sampson (@TAPSTRIMEDIA) February 1, 2021
(CNN) They were there to "Stop the Steal" and to keep the President they revered in office, yet records show that some of the rioters who stormed the US Capitol did not vote in the very election they were protesting.

One was Donovan Crowl, an ex-Marine who charged toward a Capitol entrance in paramilitary garb on January 6 as the Pro-Trump crowd chanted "who's our President?"

Federal authorities later identified 

Crowl

, 50, as a member of a self-styled militia organization in his home state of Ohio and affiliated with the extremist group

 the Oath Keepers

. His mother told CNN that he previously told her "they were going to overtake the government if they…tried to take Trump's presidency from him." She said he had become increasingly angry during the Obama administration and that she was aware of his support for former President Donald Trump.

[…]

Many involved in the insurrection professed to be motivated by patriotism, falsely declaring that Trump was the rightful winner of the election. Yet at least eight of the people who are now facing criminal charges for their involvement in the events at the Capitol did not vote in the November 2020 presidential election, according to an analysis of voting records from the states where protestors were arrested and those states where public records show they have lived. They came from states around the country and ranged in age from 21 to 65.
Wasn't here involved with Posobiec and pizzagate or am I mixing grifters

— Sandi Bachom (@sandibachom) February 1, 2021
Funny thing happening in the QAnon world:

So many people are pretending to be U.S. military generals on Telegram and offering failed, specific predictions about The Storm (their name for a pro-Trump coup) that a major Q forum is temporarily banning links to Telegram. pic.twitter.com/D0CjHGJv4s

— Ben Collins (@oneunderscore__) February 1, 2021
Trump is using Marjorie Taylor Greene to stay relevant: NYT reporter https://t.co/Mdewu4c4e7

— #TuckFrump (@realTuckFrumper) February 1, 2021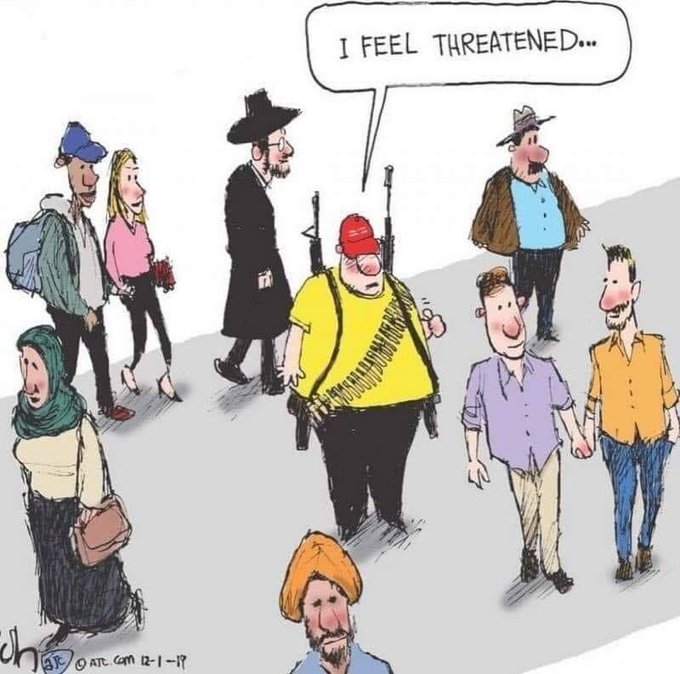 — PatriotTakes 🇺🇸 (@patriottakes) February 1, 2021
When some people say you should condemn the crazy conspiracy theorist in your ranks but it's tough because condemning her would upset the largest group in your party, you have a problem beyond one crazy conspiracy theorist in your ranks. https://t.co/DEj3VjnWpx pic.twitter.com/mWUbuVcyO5

— Orin Kerr (@OrinKerr) February 1, 2021

@reason_power Good old Jay "KGB" Dyer.
Still striving for relevancy with other paid russian assets.
Seems PropOrNot was right about Gaia, Jones & Dyer. pic.twitter.com/EiQtdOjDlS

— TheCaptainSlappy (@MyCaptainSlappy) January 31, 2021
Democratic counties generate 70% of U.S. GDP, 2020 election showshttps://t.co/cKav5ldGFd pic.twitter.com/WkDeQUSnYZ

— Julie Laumann (@Otpor17) November 10, 2020
https://twitter.com/JHWeissmann/status/1356348006115799042?ref_src=twsrc%5Etfw
Dogs have magic skills to make our moods better.

— Animal Channel (@SBLY_Animal) July 13, 2020
WATCH: The Lincoln Project blisters Kevin McCarthy for inciting insurrection by Trump supporters https://t.co/G2nRq1muSl

— #TuckFrump (@realTuckFrumper) February 1, 2021