The lost cause has yet to be found as Trump goes to PA Wednesday in search of 2020 election fraud
There's a meeting of Trump and GOP lawmakers in Gettysburg PA where they will discuss a fraud to which Rudy has yet to admit under oath in court.
— Bob Casey Jr. (@Bob_Casey) November 24, 2020
Former CIA director John Brennan on Trump: "I leave his fate to our judicial system, his infamy to history, & his legacy to a trash heap"
Trump tries to protect his brand, still not taking reporters' questions.
— ClearingTheFog (@clearing_fog) November 24, 2020
It is likely that Corn and Cob

won't be the last recipients of a Trump pardon.
— Kim Bellware (@bellwak) November 25, 2020
"I wouldn't be surprised if Trump grants pardons or commutations to a whole list of people, including Paul Manafort, Roger Stone, Michael Flynn and others," says Jeffrey Crouch, an assistant professor of American politics at American University and the author of a book on presidential pardons. "He is a lame duck who has already been impeached, so the usual checks will be less effective."
Other than poultry, the pardons Trump has issued have been for "his supporters, fellow Republicans and just a handful of ordinary people," says Crouch. Those have included anti-immigration former sheriff Joe Arpaio of Arizona, former vice president Dick Cheney's disgraced aide Scooter Libby and conservative commentator Dinesh D'Souza. He also commuted the sentence of former Illinois governor and "Celebrity Apprentice" contestant Rod Blagojevich.
"Largely eschewing bureaucratic processes, Trump has taken advantage of the political theater that pardoning can provide," wrote Bernadette Meyler in a Stanford Law Review article about her book, "Theaters of Pardoning," comparing the president's approach to that of the 17th-century British monarchy, for which pardons "often served to aggrandize the majesty of the King rather than simply omitting punishment for an offender."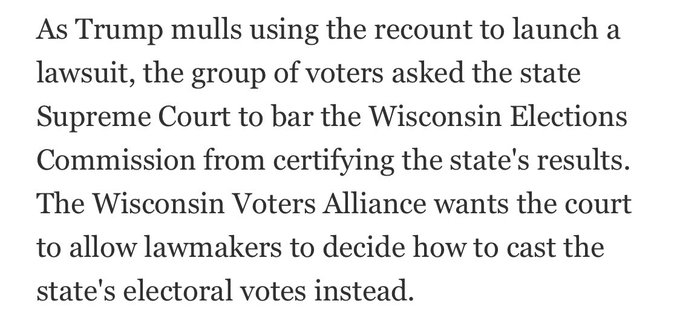 — Clara Jeffery (@ClaraJeffery) November 25, 2020
<
p class="is-empty-p">