The last guy literally caused hundreds of thousands of people to die in a single year…
In Thursday night's Biden speech, it was simply good not to listen to the narcissistic blather which we have had to endure for four years.
"I promise I will do everything in my power, I will not relent until we beat this virus, but I need you, the American people. I need you. I need every American to do their part. That's not hyperbole. I need you. I need you to get vaccinated when it's your turn and when you can find an opportunity, and to help your family, your friends, your neighbors get vaccinated as well."
Pfizer and Moderna refused to
go to Trump's vaccine summit because they knew he would try to steal the credit for their vaccines for operation warp speed.https://t.co/NnADaG2dYk

— Beverly Stands with Ukraine 🌊 Women's rights (@BeverlyFolkers) March 12, 2021
All living former presidents except Donald Trump have banded together for two national ad campaigns designed to drive trust in COVID-19 vaccines.

They're all pictured getting inoculated against the virus.https://t.co/nG9V6jalhl

— Axios (@axios) March 12, 2021
How did America even survive that era, and yet we're not out of the woods considering the number of GQP dead-enders still in government.
So, if you're keeping score at home, the former president* apparently called everybody in Georgia except Boss Hogg to solicit mischief in counting the ballots, and everybody he called apparently recorded the conversation, which is the only thing to do when that particular former president* calls. I don't care if he's ordering a pizza, you still want a tape running and at least two witnesses. And he still might stiff your driver. But what you do see from this compulsive meddling is a perfect illustration of how desperate he was as he realized that his presidential immunity from all consequences was running out. And, it turns out, with very good reason.
Americans are resilient.
I'll give you that. #BestInClass

Let's now see how resilient Trump is.
But we all know he's gonna flunk. #TrumpFlunks pic.twitter.com/wrHo5n61dN

— Jzikah (@jzikah) March 12, 2021
Even that crook David Brooks seems realistic:
"Somehow low-key Joe Biden gets yawns when he promotes progressive policies that would generate howls if promoted by a President Sanders or a President Warren." – this point, from ⁦@nytdavidbrooks⁩ seems undeniable https://t.co/SHHGZ2CDF8

— Mehdi Hasan (@mehdirhasan) March 12, 2021
How Seattle managed its coronavirus outbreak by mirroring the guidelines of the C.D.C.'s Epidemic Intelligence Service—and why New York failed to do the same. https://t.co/g9HWGyeXAH

— The New Yorker (@NewYorker) March 12, 2021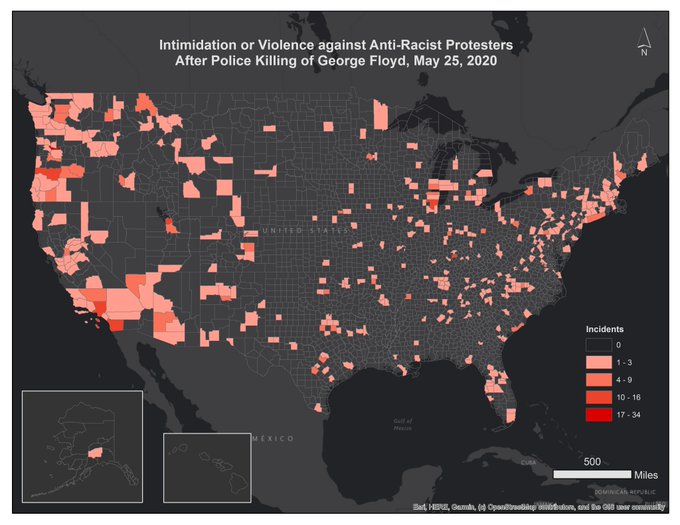 Not only did Google Trends data for "new world order" on the metro scale line up with COVID anti-regulation protests, but so did the data I previously collected on intimidation and violence against anti-racist protestors last year after the police killing of George Floyd. pic.twitter.com/gllo0NcVCv

— 💣 The Despicable Fantômas 🔪 (@areidross) March 11, 2021