The Grift is back: former POTUS's campaign becomes 'Make America Great Again PAC'/MAGA-pac
The anticipated Trump 2024 grift begins as he also gets closer to real prosecution in New York. Remember that "the biggest story today should be the fact that every House Republican just voted against $1,400 stimulus checks, funding to reopen schools, and unemployment benefits, legislation that 76% of Americans support." Trump's speech tomorrow at CPAC kicks off the GQP's fascist financing putsch.
AXIOS AM: "Trump confidants think he'll pretend to run but ultimately pass. He knows the possibility — or threat — gives him leverage and attention.
•Trump's leadership PAC, Save America, has $75 million on hand, and he has a database of tens of millions of names."

— Laurence Tribe (@tribelaw) February 22, 2021
(CNN)
Former President Donald Trump is weighing the creation of a super PAC as he seeks to assert his authority over the Republican Party and expand his post-presidential political operation.
Trump spokesman Jason Miller confirmed Saturday that the former President is considering forming a super PAC, which can raise unlimited amounts of money from virtually any source and faces no limits on spending.

The committee "could be a brand new entity" or a repurposed version of "America First," an existing super PAC launched while Trump was in office, Miller told CNN's Jim Acosta. 

Politico

 previously reported Trump's interest in moving forward with a super PAC.

Trump also made several changes Saturday to his growing fundraising apparatus. In filings with the Federal Election Commission, he converted both his presidential campaign committee, Donald J. Trump for President, and his leadership PAC, Save America, into two political action committees that can support other candidates for office. Trump's campaign committee has become the Make America Great Again PAC — or MAGA PAC.
Donald Trump spokesman Jason Miller confirmed that the former President is considering forming a super PAC, which can raise unlimited amounts of money from virtually any source and faces no limits on spending.https://t.co/dlNWA0NdrM

— CNN (@CNN) February 27, 2021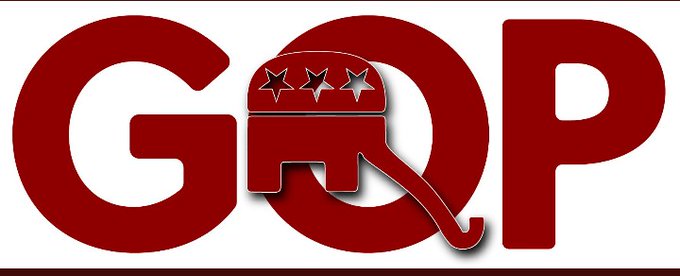 "The truth is, many on the left don't understand what a reporter is.They loathe Fox News but assume that the mainstream media are basically on their side, the same way Fox commentators are on Trump's, laying the groundwork for him to start his second coming at CPAC this weekend." https://t.co/0weuTalxyl

— Maggie Haberman (@maggieNYT) February 27, 2021
So true: liberals need to learn that journalists are not on the team. Just as journalists need to learn that a symmetrical account of an asymmetric reality is a distortion. If people don't know how reporters work, whose fault is that? This was one reason you had a public editor. https://t.co/AjJBVukdF2

— Jay Rosen (@jayrosen_nyu) February 27, 2021
So the man who promised to "drain the swamp" is starting a super PAC. Got it.https://t.co/xru9Ws9I3k

— Citizens for Ethics (@CREWcrew) February 27, 2021
Live from #CPAC2021 pic.twitter.com/lJayaE3opK

— Billy Corben (@BillyCorben) February 27, 2021
"The Supreme Court has now given Vance fodder to pursue a criminal investigation that entails something Trump has always feared: exposure." My column on Trump's tax returns landing in unfriendly hands: https://t.co/0OEID3iNAI

— Tim O'Brien (@TimOBrien) February 22, 2021