Ryan Lizza tries to convince us that Trump is a formidable debater because horse race, even if Trump is a mudder. When the track gets wet, and his finances are below water, there will be no rain delay on any course.
President Trump successfully markets a fictional version of himself. For years he has reaped immense rewards from that effort. But then his hallmark combination of incompetence and narcissistic overconfidence leads him to squander those rewards on ill-conceived schemes. Yet he continues milking his fictional image by peddling a series of increasingly transparent scams.

That works for a time. But then the bill finally comes due.

But this narrative arc also appears increasingly likely to end up defining the story of Trump's first and second presidential campaigns — that is, the story arc of Trump's presidency.
— Greg Sargent (@ThePlumLineGS) September 29, 2020
And why would voters Trump has lost over the virus be drawn back to him by half-cocked rants about Biden's supposed dementia? Similarly, attacks over the fake Hunter Biden scandal, which has also crashed and burned, will either be white noise to swing voters or will likely further alienate them from Trump.
[…]
In numerous ways, Bannon and Trump rapidly abandoned that promise in tandem, as
journalist Joshua Green chronicles
, leaving the original pitch largely gone from his case for reelection. Trump's supposed managerial acumen has helped lead to more than 200,000 U.S. deaths from covid-19 and has
earned him the distinction
of being the first post-World War II president to preside over a net job loss.
It is perfect that two producers of "The Apprentice" also
helped produce

Trump's convention, which peddled the immensely fraudulent claims that his stupendous, benevolent leadership largely vanquished

coronavirus

and that the biggest threat to the rule of law is organized, violent leftist terrorism.
— The New York Times (@nytimes) September 27, 2020
— The New York Times (@nytimes) September 29, 2020
— The New York Times (@nytimes) September 29, 2020
something very, very curious is going on with Trump's golf properties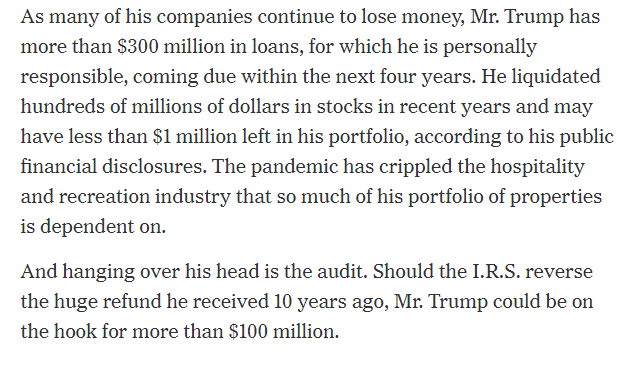 — Andrew Weissmann (@AWeissmann_) September 28, 2020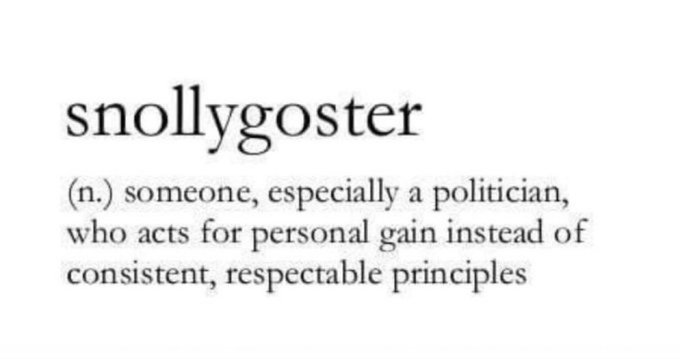 — Nate Cohn (@Nate_Cohn) September 29, 2020
More WSJ nonsense:
University of Virginia Center for Politics founder Larry Sabato agreed that Democrats have what he described as a "fetish for rules" that contrasts vividly with the GOP's tendency to do whatever it takes to accomplish a task. He added that he was not sure whether large-scale, in-person campaigning or canvassing would make a difference outside of some warm-weather places such as Florida. However, he also cautioned that Biden's and Democrats' approaches to pandemic-era campaigning appeared to be bearing fruit with older voters — a group with which Biden is significantly outperforming Hillary Clinton's 2016 support levels — and noted the low number of undecided voters this election cycle.

"Take that 10 percent [shown in recent polling] and cut that in half… because if you're undecided about Donald Trump, at this point, you're not really clued into politics — you would have to have an opinion. It just tells me that virtually everybody knows for whom they're gonna vote, they've known it for a long time," he said.
<
p class="is-empty-p">