Ted Lieu Receives Invite From Kuwaiti Government; Declines Because Event's at drumpf's Hotel.
We all know Ted Lieu's one of the good guys but he keeps showing us anyway…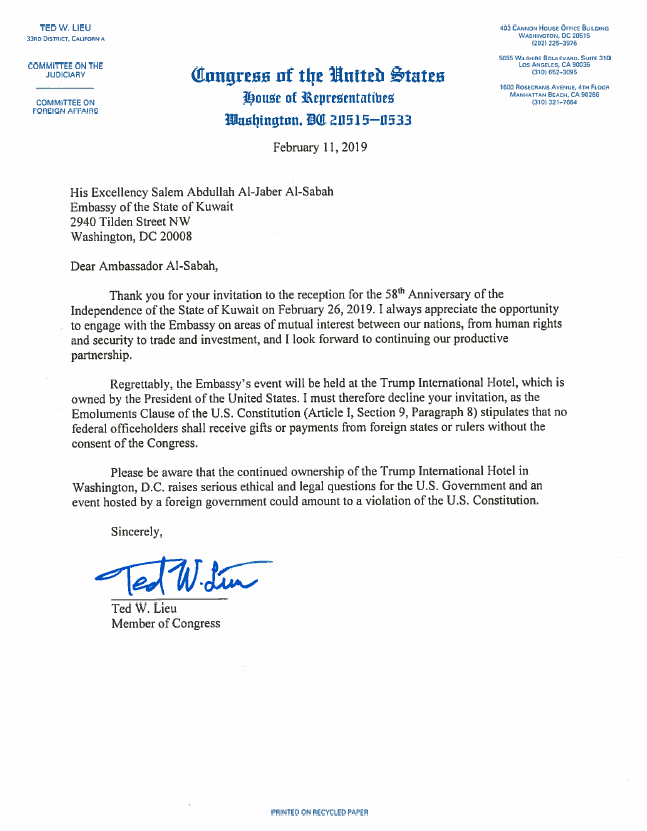 drumpf is going to hate Ted getting in his pocket, and I expect Kuwait will regret not being able to wine and dine members of the Party in control of the House.
Keep sticking it to them, Congressman Lieu, we are behind you!
………………………………………………………………………………………………………………
Cross-posted to PolitiZoom
To receive articles of mine not published elsewhere become a patron on Patreon.
Please follow me on Twitter @durrati