Trump reiterated yet another lie about "the previous administration" funding last night's missile strike. The JCPOA released Iran's money held since 1980. Trump's withdrawal from the agreement compelled Iran to leave its compliance and announce it would resume work on nuclear enrichment that could be used for weapons. Nukes and Regime Change remain key elements of Trump's derangement. His health, however, seems compromised.
Are his dentures loose? What's with the sniffing? Is he still an adderall junkie? Why can't he pronounce words properly? What's with his tongue thing? Is he fiending? 🤮 pic.twitter.com/j3BU3cDd4A

— Angela Melini (@angelamelini) January 8, 2020
Trump is speaking now, flanked by Pence, Pompeo, Esper and military leaders. "As long as I am president of the United States, Iran will never be allowed to have a nuclear weapon. Good morning," he begins.

— Daniel Dale (@ddale8) January 8, 2020
Trump says Americans should be "extremely grateful and happy," because there were "no casualties" in the Iranian attack last night. "Only minimal damage was sustained at our military bases."
Trump says "Iran appears to be standing down," and that's a good thing for everyone involved and for the world.
Trump calls Soleimani "the world's top terrorist." He outlines Soleimani's resume of killing. "In recent days he was planning new attacks on American targets, but we stopped him," he says, again providing no specifics.
Trump says "we continue to evaluate options in response to Iranian aggression." In the meantime, he says, he'll impose additional punishing sanctions on the Iranian regime, which will remain until Iran changes its behavior. (He doesn't immediately specify the sanctions.)
Trump repeats his usual exaggeration about Iran getting $150B from the Iran nuclear deal. It was a smaller amount of Iranian assets that were unfrozen (estimates have ranged widely, but many are $100B or less).
Trump said he's going to ask NATO to get "much more involved in the Middle East process." ?
Trump called on the other countries that are part of the Iran deal to "break away" from its "remnants." He also said the US doesn't "need" oil from the Middle East. That's subjective, but it continues to get a lot of it from there. Barrels per month from the Persian Gulf:
Trump also keeps suggesting, with varying degrees of explicitness, that he is responsible for the US becoming the world's #1 energy producer. That happened in 2012, under Obama (whom he accuses of perpetrating a "war on American energy"), and has been the case every year since.
Trump said Iran's hostilities increased after the "foolish nuclear deal was signed in 2013." The substantive claim aside, it was signed in 2015.
He said the deal "expires shortly anyway." "Shortly" is subjective, but some provisions are indefinite, and others run to 2035, 2040.
https://twitter.com/cspan/status/1214950893042491398?ref_src=twsrc%5Etfw
All the news networks do a good job in fact checking after the fact or in separate segments, but that is clearly not sufficient.

— Dan Pfeiffer (@danpfeiffer) January 8, 2020
Also Don's hair looked amazing, he was just the right color of Autumn squash, the way he slurred his words together showed his mastery of the material and that even the effect of powerful drugs could not dim his Einstein brain. And there's that twinkle in his eye. He slays me.

— David Rothkopf (@djrothkopf) January 8, 2020
A speech completely disconnected from everything he has said the past few days and probably from what he will tweet over the next few. Careening from news cycle to news cycle with no plan or strategy, same as it ever was.

— Matthew Miller (@matthewamiller) January 8, 2020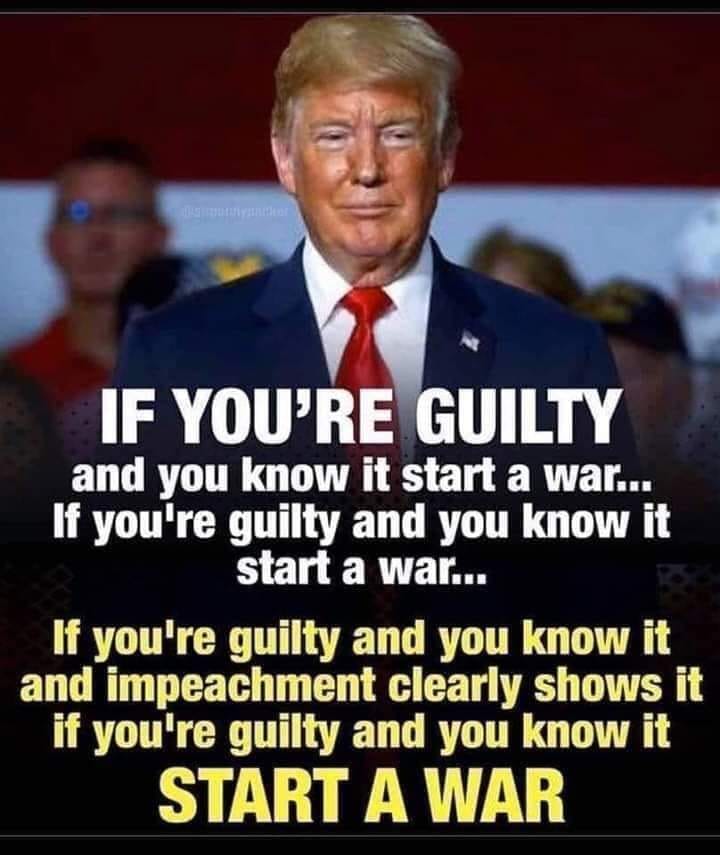 ---
The Politicus is a collaborative political community that facilitates content creation directly on the site. Our goal is to make the political conversation accessible to everyone.
Any donations we receive will go into writer outreach. That could be advertising on Facebook, Twitter, and Reddit or person-to-person outreach on College campuses. Please help if you can:
---