Proud Boy aims handgun at protester, violates state law ORS 166.190 (Pointing firearm at someone)
3 min read
Proud Boys appeared at today's "Back the Blue" demonstration in Portland OR, one brandishing a firearm like the St Louis couple defending their villa. Perhaps another last-minute speaker at the RNC perhaps to speak about self-defense law when you have superior force. Plenty of violations today.
One qualification is that there were technically not enough police to declare it a "riot", as though it was a matter of suppression rather than the riot's violence, considering the multiple threats and confrontations. Then again the cops claimed they were tired out from the previous night's protest.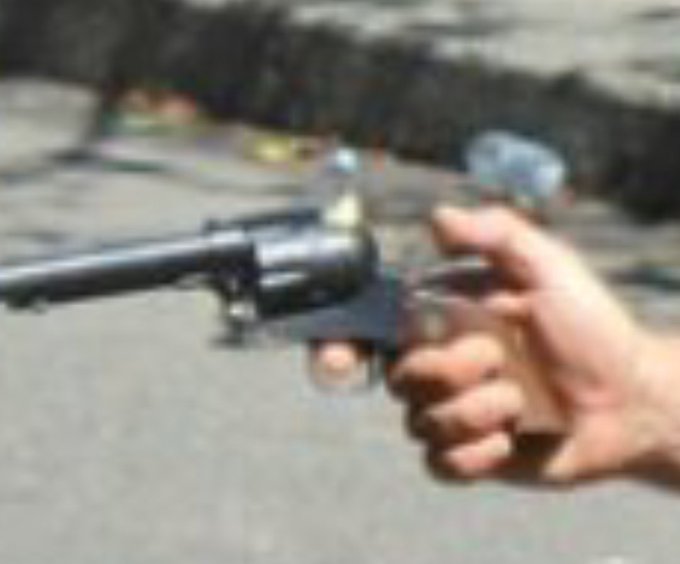 — Sergio Olmos (@MrOlmos) August 23, 2020
— Katie Shepherd (@katemshepherd) August 23, 2020
PORTLAND, Ore. — On Saturday afternoon, a large crowd of more than 100 far-right activists, including Proud Boys and armed militia members, descended on Portland, Ore., staging a "Back the Blue" rally in front of the Justice Center that houses the downtown police precinct. Hundreds of antifa and Black Lives Matter protesters gathered to oppose the far-right crowd.
People in the far-right crowd came armed with paintball guns, metal rods, aluminum bats, fireworks, pepper spray, rifles and handguns.
Some people in the opposing left-leaning crowd brought rocks, fireworks and bottles filled with chemical solutions. Both crowds sported shields and helmets.
The two groups sparred for more than two hours, as people exchanged blows, fired paintballs at each other and blasted chemicals indiscriminately into the crowd. People lobbed fireworks back and forth. At least one person was hit in the abdomen with a device that flashed and exploded, causing bleeding.
— Tim Dickinson (@7im) August 23, 2020
<
p class="is-empty-p">