Ben Sasse is still a RW member of the GQP, but he can still afford to offend his state party.
So much shitposting and the weird worship of one dude
— Hollar_425 (@Hollar425) February 5, 2021
The Republican Party is controlled by intelligent, college-educated, and affluent elites who concoct dangerous nonsense to win elections.
— The New Republic (@newrepublic) February 6, 2021
Trying to tether the GOP more tightly to the extremism it's cultivated makes sense, and the strategy may help prevent some moderate suburbanites from returning to the party's inordinately big tent. But polls have shown few differences on QAnon between voters with and without college degrees—Civiqs's latest survey, for instance, registers 72 percent opposition and 5 percent support for the theory among graduates. The split is 71 to 5 among nongraduates and 78 to 3 among postgraduates. And, notably, Americans without college degrees are less likely than graduates to have heard of QAnon in the first place. If this is a surprise, consider the fact that Greene herself went to college. And when she runs for reelection next year, she's sure to enjoy the support of many college-educated Republicans who, whether they personally believe in QAnon or not, want to keep as many right-wing firebrands as they can in Congress. Those who think such voters will inevitably doom the party would do well to remember the 2010 midterms—despite the Tea Party's rhetoric and antics, Republicans took the House in a historic wave.
Of all the "big lies" distorting our politics, one of the largest and most popular—back in 2010 and now—has been the notion that our political divisions are the product of under- or miseducation. The Republican Party's flight into lunacy, it's often suggested, has a fairly simple cause. The unwashed aren't getting The Facts in school or from their media sources, and it's up to the enlightened to shower The Facts upon them—perhaps, as some "disinformation" experts recently suggested to The New York Times, with a "reality czar" at the White House manning the hose. This was the explanation many turned to as the Trump era began, and it was the explanation many turned to for how it ended.
— Kevin M. Kruse (@KevinMKruse) February 6, 2021
— The Lincoln Project (@ProjectLincoln) February 5, 2021
Trump allies helped plan, promote rally that led to Capitol attack

Three of the key advisers who helped engineer Donald Trump's' rise to the presidency in 2016, and who fell from grace under the weight of federal criminal charges, resurfaced during Trump's final days in office to help engineer his ill-fated attempt to cling to power.

Roger Stone, Steve Bannon, and retired Lt. Gen. Michael Flynn all participated in efforts to promote the Jan. 6 "Stop the Steal" event that ultimately devolved into a riotous and deadly melee at the United States Capitol, leaving five dead and causing Trump to become the only president to be impeached for a second time.

While none of them spoke at the actual rally, Stone whipped up a crowd of Trump supporters in Washington the night before, telling them the president's enemies sought "nothing less than the heist of the 2020

election

."

"And we say, No way!" Stone said at the Jan. 5 rally

Flynn promoted the so-called "Jericho March," a rally of Christians to "pray, march, fast, and rally for election integrity," according to the group's website, that also took place on Jan. 6 in the shadow of the Capitol. In the weeks leading up to the event, Flynn told his supporters that they would "need to be fearless as Americans."

Speaking at a Dec. 12 rally in Washington to promote the Trump effort to overturn the election, Flynn told supporters they had reached a "crucible moment" and "there has to be sacrifice."

"We're in a battle … for the heart and soul of the country," Flynn said. "We will win."
— bmckenzie (@bmckenz44559503) February 6, 2021
Dim-witted #CancelCulture
— Ted Lieu (@tedlieu) February 6, 2021
— Anthony L. Fisher (@anthonyLfisher) February 5, 2021
— Khashoggi's Ghost (@UROCKlive1) February 6, 2021

— iT! MediaSentinels (@itmediasentinel) February 5, 2021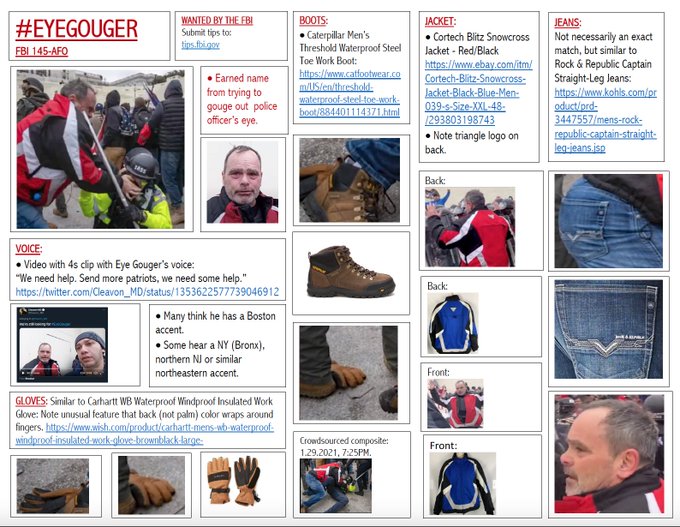 — RAND Corporation (@RANDCorporation) February 6, 2021
<
p class="is-empty-p">