Pandemicide: Trump's greatest crime against humanity. 40% of US COVID deaths avoidable
Laurie Garrett makes the case for the greatest crime perpetrated by Trump for which he may never be prosecuted. In March 2020, Trump said he wanted the nation "opened up and just raring to go by Easter", and his enablers still believe the Big Lie. A vast swath of evidence for Trump's negligence and perfidy.
— Laurence Tribe (@tribelaw) February 21, 2021
Trump Is Guilty of Pandemicide
---
There is vast evidence of Trump's negligence during the pandemic's third wave.
[…]
I do not accuse Trump of pandemicide in reference to mistakes made by his administration between January 2020—when it generally ignored the outbreak in Wuhan, China—and the summer surge of cases and deaths across the United States. I do not charge pandemicide over Trump's Feb. 26, 2020, dismissal of the COVID-19 threat as miniscule, claiming, "The level that we've had in our country is very low, and those people are getting better, or we think that in almost all cases they're better or getting. We have a total of 15." Nor do I charge pandemicide over his repeated insistence that COVID-19 cures were available in the forms of hydroxychloroquine, bleach, ultraviolet light, convalescent plasma therapy, the Regeneron cocktail, oleander extract, or simply warm weather.
And though there is striking evidence that the policies of the four-year Trump administration vastly worsened life expectancy and mortality rates in the United States, contributing to 461,000 excess deaths in 2018 alone, these are matters of callous, ill-considered policies and brutal budget cuts, preceding the virus's arrival to U.S. shores.
Pandemicide is not the outcome of ill-advised, ignorant, or outright stupid budget actions and health messages. I do not even level the charge over Trump's denunciation of mask use and opposition to temporary business and school closures to halt the spread of SARS-CoV-2, encouraging people to "liberate" states that were implementing tough lockdown regulations.
Rather, the path of pandemicide was paved in pursuit of the president's reelection and his relentless, all-consuming post-election campaign to refute his opponent's victory, claiming election fraud and even theft. Despite the summer surge in COVID-19 infections nationwide, Trump abandoned virtual campaigning in favor of crowded, largely maskless gatherings of his supporters, knowingly risking that each rally would become a superspreader event. According to a study by Stanford University, 18 campaign rallies held between June 20 and Sept. 22, 2020, spawned in excess of 30,000 COVID-19 cases, likely leading to more than 700 deaths. During the same time period, half of Trump's campaign rallies were followed by COVID-19 surges in the counties in which they took place. While Biden's campaign rallies were largely virtual or held in parking areas with participants in their vehicles, Trump's tightly packed, mostly mask-free throngs increased in both number and frequency, further spreading the virus and causing the U.S. government's top COVID-19 response expert, Anthony Fauci, to warn that the president was "asking for trouble."
[…]
… But let history record that no sitting U.S. president—since April 30, 1789, when George Washington took the first oath on the balcony of Federal Hall on Wall Street in New York City—has willfully allowed such preventable carnage to unfold on the American people.
Let history record that Donald Trump is guilty of the crime of pandemicide.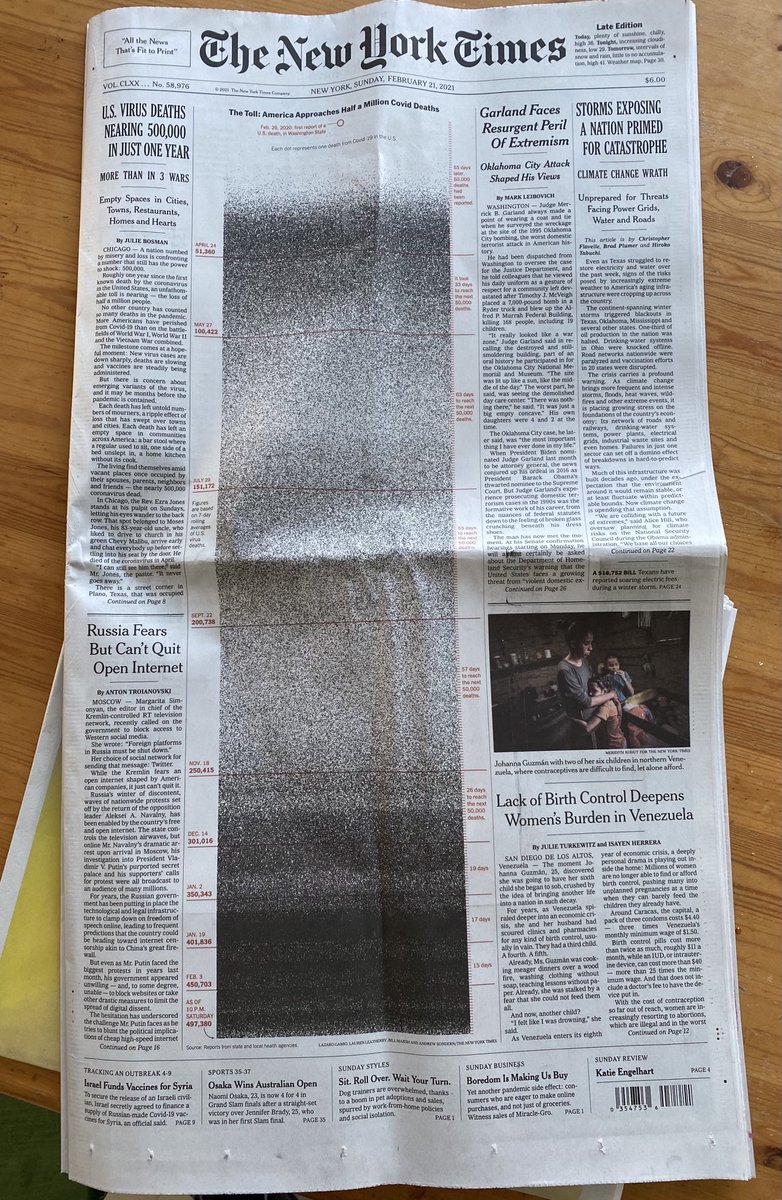 — Bandy X Lee, MD, MDiv (@BandyXLee1) February 18, 2021
<
p class="is-empty-p">