Today's COVID presser approached a high point in propaganda content:
Example of the anecdotal rather than the scientific evidence and the "Trump = miracle worker" meme
x
Michigan Democrat politician says Hydroxychloriquine w/Z-pak saved her life, "Thank you Mr. President for bringing my attention to it" Ingraham Angle 4/6/20 10AM [NEW] | Fox News Breaking TRUMP April 6, 2020 – YouTube https://t.co/AUE01Akldw

— jebby (@janconcern) April 8, 2020
More lies:
x
More than 2 months ago Donald Trump got a secure memo that the coronavirus could kill half a million Americans.

When he says "nobody ever heard of it" that's another lie. He heard about it.

He chose to do nothing. https://t.co/QNotPZnGlM

— Swing Left (@swingleft) April 7, 2020
x
President Trump: "I think mail-in voting is horrible, it's corrupt."

Reporter: "You voted by mail in Florida's election last month, didn't you?"

Trump: "Sure. I can vote by mail"

Reporter: "How do you reconcile with that?"

Trump: "Because I'm allowed to." pic.twitter.com/Es8ZNyB3O1
— MSNBC (@MSNBC) April 7, 2020
The next step will be tattooing patients with barcodes….
x
Jared Kushner's task force is looking to create a national coronavirus surveillance system to give the government a near real-time view of where patients are seeking treatment and for what, and whether hospitals can accommodate themhttps://t.co/FdiGqdhAh1
— POLITICO (@politico) April 8, 2020
— Louis R. Bridgeman (@LouisRBridgema3) April 8, 2020
x
Now we know why Trump is firing inspector generals. He going into the bribery and vote buying business. https://t.co/1Yp4goP26r
— John Oberlin (@OMGno2trump) April 8, 2020
x
The #NeverTrump movement failed to stop the president's 2016 ascent, Robert P. Saldin and Steven M. Teles write—but it may yet save the GOP. https://t.co/rxyknnWvm0
— The Atlantic (@TheAtlantic) April 8, 2020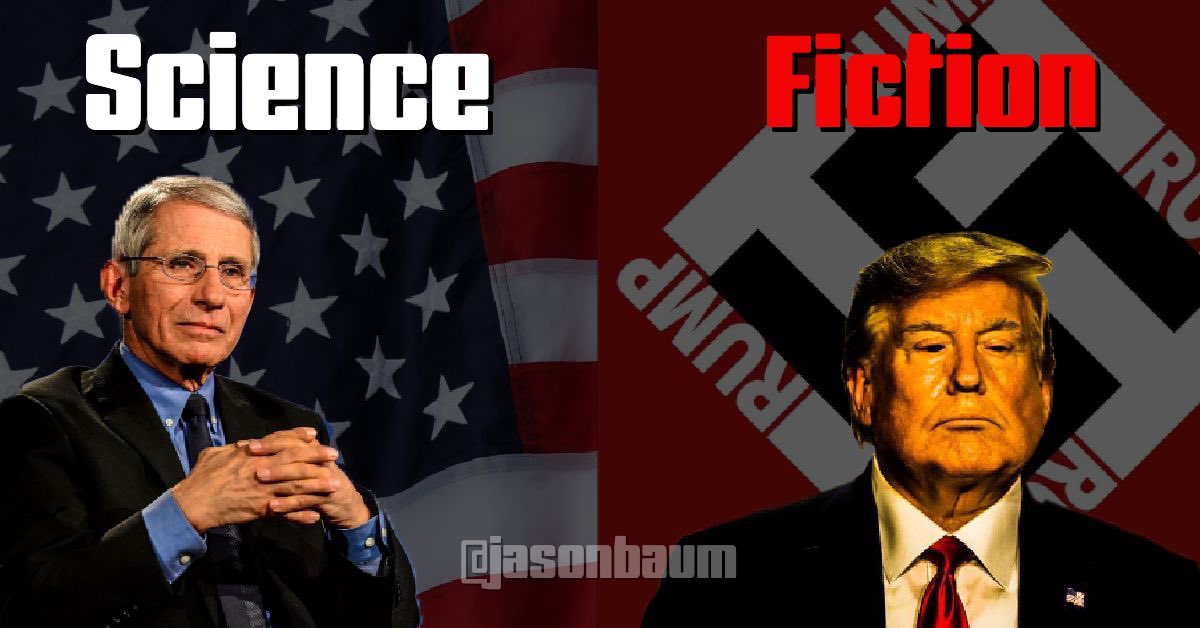 It wasn't personal, it was just business:
x
A number of people jumped on a Times report as proof that Trump's odd obsession with promoting hydroxychloroquine was a function of his lining his pockets.

The report did not actually offer that proof. https://t.co/rvdOE3yTcG
— Philip Bump (@pbump) April 8, 2020
And the chart you need to show to the next idiot who tells you COVID-19 "is like the flu":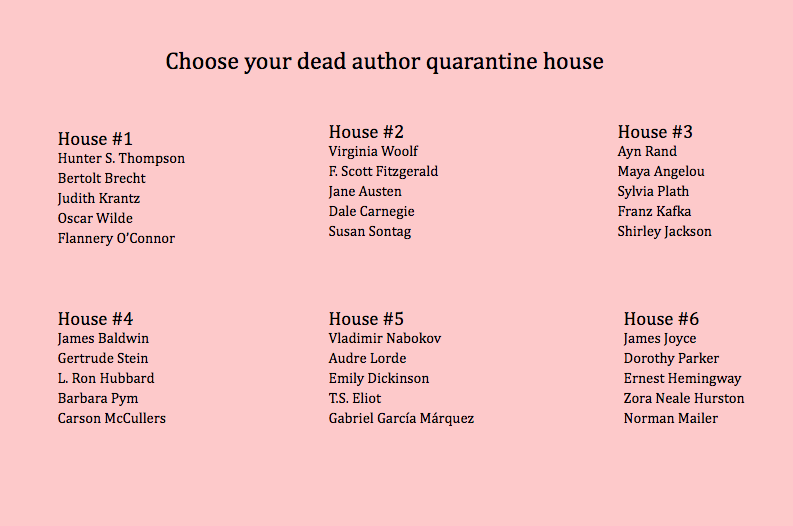 "You're not mopping fast enough. (Laughter) That's a socialist mop. (Laughter and applause) Grab a mop — let's get to work." – Barack Obama (2009); "Soyez réalistes, demandez l'impossible!"