Hand grenade and a "drug deal".
Updates to come, there is a lot of traffic at the links, so please be patient
The transcript for Vindman can be found here, and Hill's transcript is here.
House investigators have released the deposition of Fiona Hill, who until earlier this year served as the top Russia policy specialist on the national security council.

Hill was said to have told investigators that she registered concerns about President Trump's policy to pressure the government of Ukraine in exchange for commitments to launch investigations that might help him in the 2020 election.

Hill also is said to have told investigators that her then-boss, then-national security adviser John Bolton, also didn't want to go along with Trump's plan.
Vindman said after Sondland brought up deliverable there was discord between the US officials and the Ukrainians were asked by Sondland to leave the room. Then Vindman made clear he thought what transpired was inappropriate. pic.twitter.com/vulPw0ClNC

— Christopher Miller (@ChristopherJM) November 8, 2019
Fiona Hill transcript of deposition: docs.house.gov/…
Alexander Vindman transcript of deposition: docs.house.gov/…
We just released testimony of Lt. Col. Vindman and Dr. Fiona Hill, two patriotic public servants.

This is first-hand testimony on how the levers of government were abused to help the president politically, at the cost of our national security.

Read: https://t.co/B2Ann0FN0T

— Adam Schiff (@RepAdamSchiff) November 8, 2019
Includes Matt Gaetz's attempt to crash the hearing: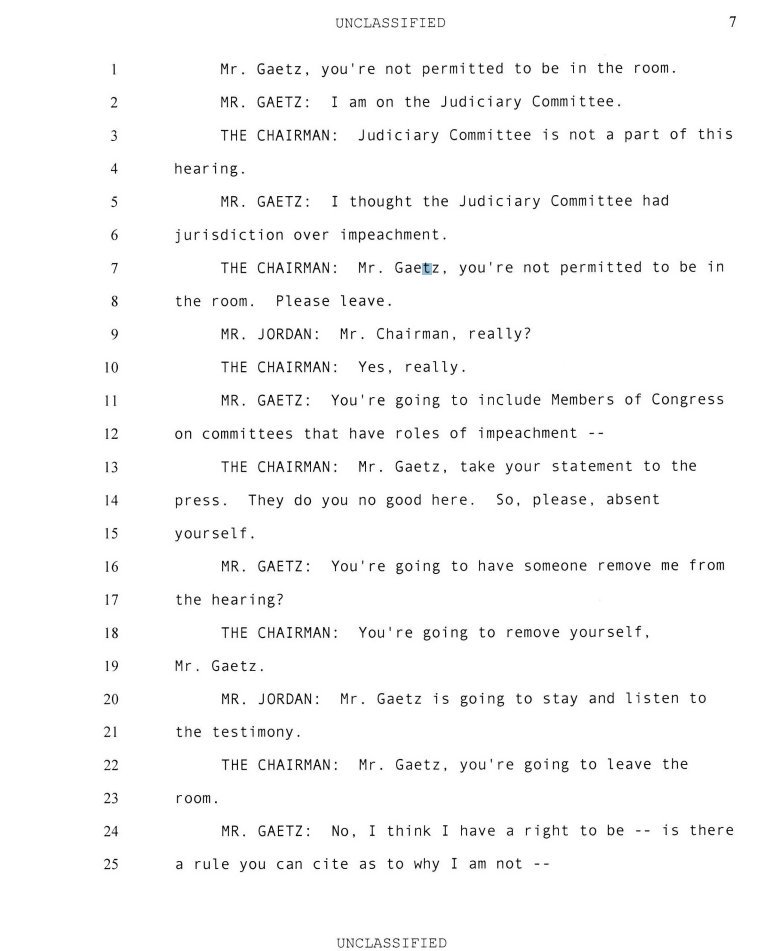 ---
The Politicus is a collaborative political community that facilitates content creation directly on the site. Our goal is to make the political conversation accessible to everyone.
Any donations we receive will go into writer outreach. That could be advertising on Facebook, Twitter, and Reddit or person-to-person outreach on College campuses. Please help if you can:
---