Mysterious robocalls tell millions of voters to stay home, with news of suspicious texts in Michigan
More damn mischief. GOTV, dammit. Fortunately the FBI is on the case.
Michigan Attorney General Dana Nessel, on Tuesday alerted voters in Dearborn about a suspicious text message making the rounds that claimed a "typographical error" on the on the ballots, which were inexplicably described as "Scranton ballots," meant if you wanted to vote for Democratic candidate Joe Biden, you had to check the box for Trump, according to the Post.

Of the top 25 states most vulnerable to misinformation, 12 are either battleground states or are holding a crucial Senate race, according to The Fletcher School at Tufts University's Misinformation Vulnerability Index.

Suspicious robocall campaign warning people to 'stay home' spooks voters nationwide (Washington Post)

— CNET News (@CNETNews) November 3, 2020
— Clint Watts (@selectedwisdom) November 3, 2020
Honorary non-white Proud Boy does his thing from Malaysia:
— Brooke Binkowski (@brooklynmarie) November 3, 2020
<
p class="is-empty-p">
— Gioconda Belli (@GiocondaBelliP) November 3, 2020
— The Bulwark (@BulwarkOnline) November 3, 2020
— Washington Post Opinions (@PostOpinions) November 3, 2020
— Max Roser (@MaxCRoser) November 3, 2020
— ACLU 🗳 (@ACLU) November 3, 2020
— John Oberlin (@OMGno2trump) November 3, 2020
Which one(s) goes Biden?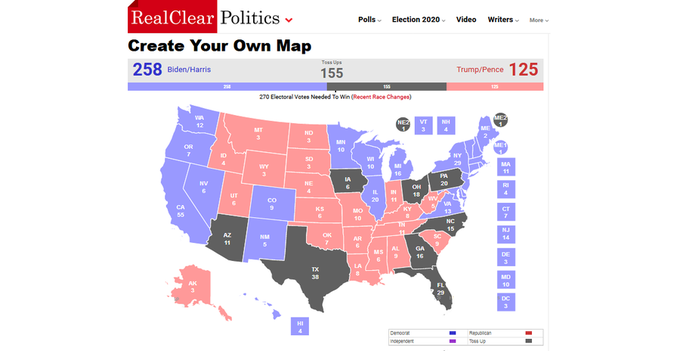 — Lincoln's Bible (@LincolnsBible) November 3, 2020
<
p class="is-empty-p">