"America is advanced citizenship" –The American President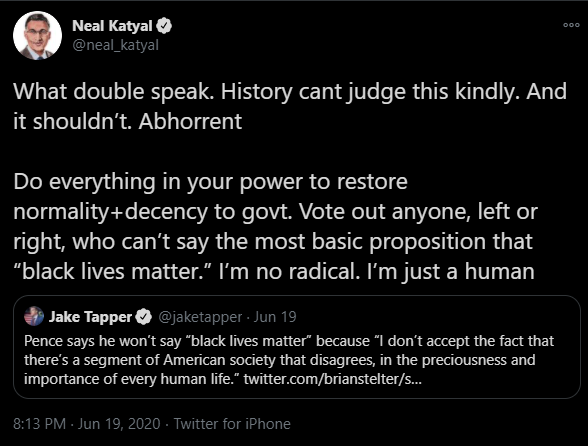 The Age of Citizens United continues.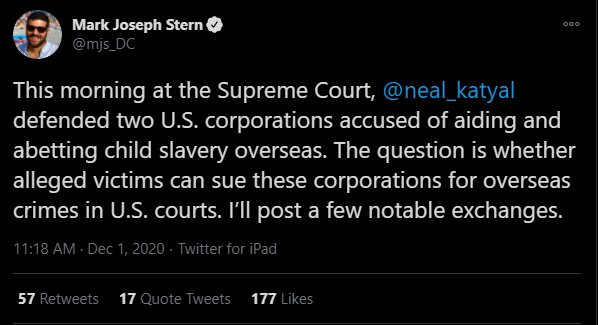 — Colin Casserole Kalmbacher (@colinkalmbacher) December 1, 2020
— SCOTUSblog (@SCOTUSblog) December 1, 2020
Issues: (1) Whether an aiding and abetting claim against a domestic corporation brought under the Alien Tort Statute may overcome the extraterritoriality bar where the claim is based on allegations of general corporate activity in the United States and where the plaintiffs cannot trace the alleged harms, which occurred abroad at the hands of unidentified foreign actors, to that activity; and (2) whether the judiciary has the authority under the Alien Tort Statute to impose liability on domestic corporations.
— Max Kennerly (@MaxKennerly) December 1, 2020
— 🤘🏻☠💥SteeLtoeDocS💥☠🤘🏻 (@Chronic_FLKeys) December 1, 2020
— stephrosenfeld (@stephIDID) December 1, 2020
— Kyle Griffin (@kylegriffin1) December 1, 2020
WASHINGTON (AP) — Attorney General William Barr said Tuesday the Justice Department has not uncovered evidence of widespread voter fraud that would change the outcome of the 2020 presidential election.
His comments come despite President Donald Trump's repeated claims that the election was stolen, and his refusal to concede his loss to President-Elect Joe Biden.
In an interview with The Associated Press, Barr said U.S. attorneys and FBI agents have been working to follow up specific complaints and information they've received, but they've uncovered no evidence that would change the outcome of the election.
<
p class="is-empty-p">