Minerva @ Midnight: fungible space and fungible time
The stuck ship does tell us something about the fragility of global trade and the flow of capital.
Fungible Space
Logistics, that concept popularized by United Parcel Service is also about the spatial problems of concrete versus abstract global networks.
Fungible Time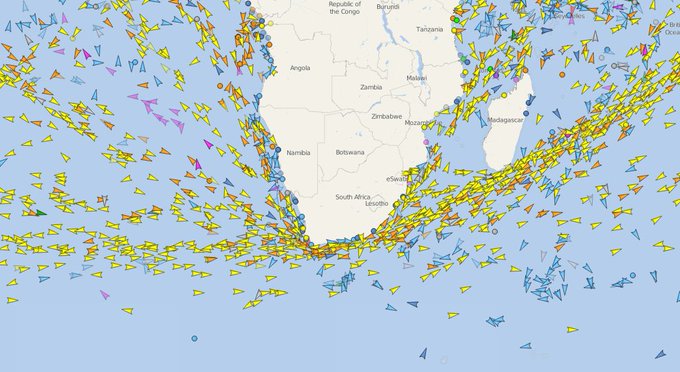 Non-Fungible Tokens (NFT)s are more about computing time than the visual space of the object, even as the product is ephemeral to the point of nonsense and the externality of energy consumption will soon bring such activity to a halt.
Money is a great way to concentrate human attention. As I write, a large jpeg, albeit one made up of 5,000 individual jpegs, has been auctioned by Christie's for $69,346,250. This is EVERYDAYS: THE FIRST 5000 DAYS (2007–20), by videomaker, illustrator and, now, feted artist Beeple – otherwise known as Mike Winkelmann. Winkelmann first shot to fame (or at least to mainstream artworld attention, since he had many nonartworld fans and Instagram followers already) following the auction of a collection of his 'everydays' – surrealistic, sometimes comic, often boorishly zeitgeisty CGI images that Winkelmann has been producing and posting once a day, every day, since 1 May 2007 at an online auction last December. Run through the online platform Nifty, Beeple's sale rang up $3.5 million. But now that he's hit the upper echelons of art retail, that seems like peanuts.

Beeple's shock success follows an explosion of interest in the market for collectible art that has opened up around nonfungible tokens (NFTs) – blockchain and cryptocurrency's answer to the unique art object. Through NFT trading platforms like Nifty and Super Rare, artistic hopefuls are able to sell artworks backed by what are, effectively, tradable digital editioning rights. Technically, pretty much anything digital can be bought and sold as such a 'tokenised' NFT asset, and in recent weeks, all manner of digital artefacts have made headlines; a gif of Nyan Cat, the annoying 8-bit retro flying cat, sold for $588,000 (in cryptocurrency equivalent); Twitter founder Jack Dorsey is auctioning the first ever tweet ('just setting up my twttr'), with bids currently standing at $2.5m; while synthpop star (and tech oligarch Elon Musk's partner) Grimes sold a collection of digital images and CGI videos for $5.8m.

​

The artworld is torn by the spectacle of these pop-cultural baubles suddenly transforming what had until now been considered aesthetically thin air into millions. The commercial artworld, battered by a year of COVID-19 disruptions and preoccupied with how to monetise art objects that are hard to show and sell (more so in an era of shuttered galleries and art fairs), has found itself forced to turn to the digital world to maintain the visibility of its wares. Yet countless video programmes, online art-fairs and viewing rooms have not really cracked the serious problems facing a global artworld that is grounded until further notice. And the flaring up of NFTs presents a seductive solution to two key art-market issues: it offers the promised land of a secure, yet very liquid medium of financial exchange, coupled with an inviolable guarantee of uniqueness and scarcity for the objects traded through it. Savvy auctioneers like Christie's, of course, jumped in when they spotted an opportunity (AKA money).

— ArtReview_ (@ArtReview_) March 18, 2021