Megyn Kelly tells BBC Newsnight that Trump mobs attacked the Capitol because they didn't trust the media. There's journalism and then there's what passed for evening programming on Fox News.
Megyn Kelly bashes Joe Biden's call For unity—"We're not gonna unite"
https://twitter.com/shannonrwatts/status/1353169337373192192?ref_src=twsrc%5Etfw
In a recent interview with BBC's Newsnight, Kelly, who was also a host at NBC News from 2017 to 2018, railed against the mainstream media for failing to cover former President Donald Trump objectively, and concluded that its actions led to the Capitol insurgence earlier this month.

"Part of the reason why we saw what happened on the Capitol here two weeks ago was because there was a complete lack of trust, destruction of trust in the media and people don't know where to turn for true information," she said. "They don't trust the media anymore and it's a major problem."

Kelly said the "media destroyed themselves but Trump certainly helped."

[…]

Kelly criticized Biden's call for unity as a "nonsense" idea on Friday.

"We're not gonna unite," she said on Glenn Beck's Glenn TV. "It's all nonsense. I like a good inauguration and a good speech just as much as anybody and I feel patriotic whenever I witness them and I root for the president and I root for America in the way that you described."

"But unity is fool's gold," Kelly added. "Even if they generally mean it, they don't change Washington—Washington changes them. And Joe Biden is Washington—he's been there for 50 years."
Megyn Kelly reminding you that when the President lies 100s of times and encourages rejection of certified democracy that it's logical to blame the media for their bias against liars. https://t.co/37as1ZCCVw

— John Fugelsang (@JohnFugelsang) January 24, 2021
"They hated (Trump) so much they checked their objectivity. And it wasn't just CNN, all of them did. They just couldn't check their personal feelings about him."
Megyn Kelly lost her Fox News TV show and was forced to hire a security detail to protect her children after she asked Donald Trump one tough question at a presidential debate. She better than anybody should know that objective coverage of Trump would of course be very negative https://t.co/mYxNHfDcNg

— David Frum (@davidfrum) January 23, 2021
Megyn Yamamoto. https://t.co/RuzUR4Yuii

— Charles P. Pierce (@CharlesPPierce) January 23, 2021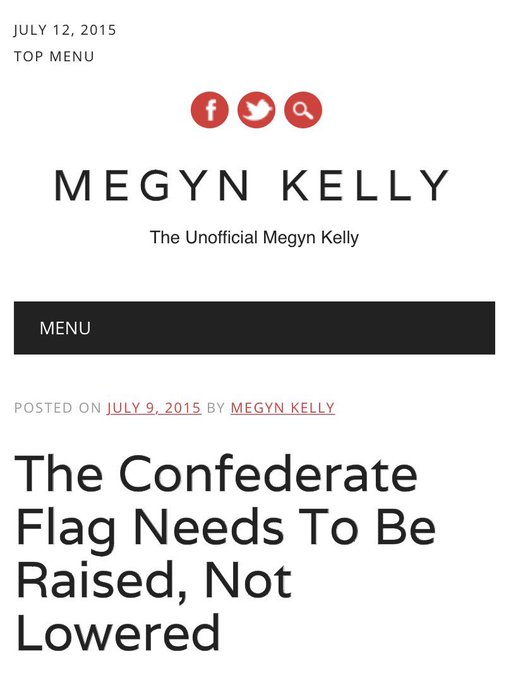 ---
The Politicus is a collaborative political community that facilitates content creation directly on the site. Our goal is to make the political conversation accessible to everyone.
Any donations we receive will go into writer outreach. That could be advertising on Facebook, Twitter, and Reddit or person-to-person outreach on College campuses. Please help if you can:
---