Losing the popular vote twice and being impeached twice is enough to make you a tantric guru
Riding with the cops and rooting for the robbers, many members of the Senate GQP have made their decisions, siding with technical arguments as the Republic was threatened. Criming will happen again, even if violating a Constitutional oath while in office, and now further as the potential of returning to office remains.
Sen. John Boozman, R-Ark., said Thursday that he has decided he will vote to acquit Trump because he believes the trial is unconstitutional, putting himself on record among Republican senators who are likely or certain to oppose conviction.

"This was unconstitutional. And so it makes it difficult to back up," he told reporters during an afternoon break.
Sen. Boozman to acquit Trump based on constitutionality argument. https://t.co/DC7pgFnKO0

— NBC News (@NBCNews) February 11, 2021
Senate Republicans are basically arguing that the constitution is unconstitutional.

— The Lincoln Project (@ProjectLincoln) February 11, 2021
From: 'House Democrats Are Showing That Trump Is More Guilty Than You Thought'

'They have produced evidence that he directly incited and inflamed his extremist supporters as the Capitol attack occurred' https://t.co/7BCx3QULJr

— RynheartTheReluctant (@TheRynheart) February 11, 2021
Wait until January 6! It's going to be wild!"
WSJ editorial: Trump will never live down 'disgraceful' conduct even if he's not convicted https://t.co/E07bfMcBMb

— Raw Story (@RawStory) February 11, 2021

The conservative Wall Street Journal editorial board on Thursday delivered a damning verdict on former President Donald Trump's "disgraceful" conduct during the January 6th riots at the United States Capitol building.
At the start of the editorial, the editors credit House impeachment managers for "laying out a visceral case that the Capitol riot of Jan. 6 was a disgrace for which President Trump bears responsibility."
The editors note that Trump continued to escalate his rhetoric even as court after court found his campaign's claims of mass voter fraud to be utterly meritless.
"Mr. Trump told an apocalyptic fable in which American democracy might end on Jan. 6, and some people who believed him acted like it," they write. "Once the riot began, Mr. Trump took hours to say anything, a delay his defenders have not satisfactorily explained."
The editorial concludes by stating that Trump's conduct during the riots should end any future political ambitions, even if it doesn't result in his conviction.
"Anyone who can make you believe absurdities can make you commit atrocities."
He knew they would jump to violence at any sign from him.

175/

— Jennifer Taub 🌻 🇺🇸 (@jentaub) February 11, 2021
Out of the Senate chamber and here's some of what I saw:

GOP senators seemed to pay attention the most as House Dems played videos of former WH Chief of Staffs Gen John Kelly and Mick Mulvaney laying blame for the Capitol Siege squarely at the feet of former Pres Trump.

— Yamiche Alcindor (@Yamiche) February 11, 2021
15 empty GOP seats means that 30% of Republicans aren't even pretending to listen. They are violating their oaths as jurors. A real trial, at a real court, with a real judge, would kick them off the jury immidately. https://t.co/rqkn24Yu5q

— John Oberlin (@OMGno2trump) February 11, 2021
Some Senate GOP reaction during the break…@RogerMarshallMD: "There was a lot of political theatre, it feels like right now made for TV presentations. Very political today."@SenatorLankford: "Today was not connecting the dots for me."

— Julie Tsirkin (@JulieNBCNews) February 11, 2021
Hard to move forward when much of one political party's worldview is based on groundless conspiracy theories.

Most Republicans believe Trump won the election, and half of Republicans believe that Antifa were responsible for he attack on the Capitol. https://t.co/LE4dISRre0 pic.twitter.com/7glnDCQ0ik

— Don Moynihan (@donmoyn) February 11, 2021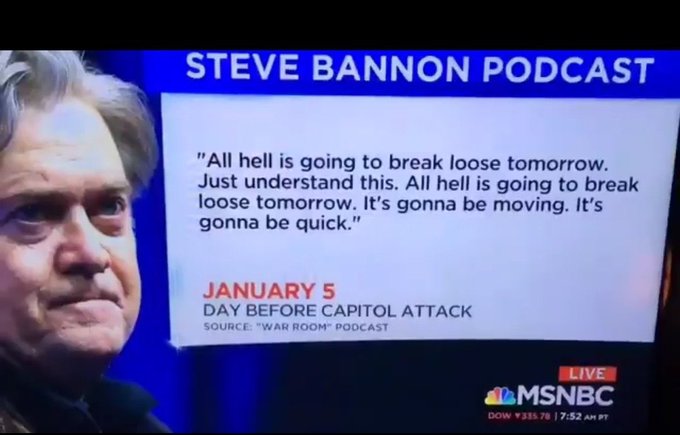 Well when you put it that way it sounds bad

— National Security Counselors (@NatlSecCnslrs) January 13, 2021
https://twitter.com/AshaRangappa_/status/1349202353153568771?ref_src=twsrc%5Etfw
Susan Collins: he's learned his lesson
Trump: I'll DEFINITELY CRIME AGAIN
Susan Collins: he probably won't
Trump: I'M CRIMING RIGHT NOW
Susan Collins: he's just kidding
Trump: LA LA LA LOOK AT ME, I'M OVERTHROWING THE GOVERNMENT
Susan Collins: he certainly is spirited isn't he

— Jeff Tiedrich (@itsJeffTiedrich) January 12, 2021
Trump is the only "president" in the history of polls to have NEVER had a positive approval rating. More shocking, after all the lies, stripping millions of insurance, bankrupting America, 400K dead, & leading a #TrumpInsurrection, his approval remains near 40%. #ThisIsUs too. pic.twitter.com/LssTdkOcKb

— Bryan Dawson (@BryanDawsonUSA) January 13, 2021
Embattled QAnon congresswoman Marjorie Taylor Greene 'openly cheated' on her husband of 25 years with a polyamorous tantric sex guru and then moved on to another affair with the manager at her gym https://t.co/lKOVolPT8l

— Yashar Ali 🐘 یاشار (@yashar) February 11, 2021
In Michigan, the GOP Senate Majority Leader was caught on a hot microphone on Wednesday approaching Democratic Lt. Gov. Garlin Gilchrist and doubling down on conspiracy theory comments he made about the insurrection at the US Capitol on January 6. https://t.co/7iKr3AG5el

— Annie Grayer (@AnnieGrayerCNN) February 10, 2021