Also, Larry Ludlow says that the election of Obama proves there is no systemic racism, much like two-handing a glass of water and shuffling down 11o ramps is not a sign of deteriorating abilities.
Executive decision on tonight's #DickAward goes to Larry Kudlow who doesn't give a fuck about people dying, and those who lose their loved ones.

(Can't believe I'm living through this and posting this f*cking tweet – what the hell has happened to us?)https://t.co/igySuoZ2Tp

— 🐘Jazzie🐘 (@baddogs4343) June 16, 2020
https://twitter.com/MollyJongFast/status/1272725812823891968?ref_src=twsrc%5Etfw
A harsh, plain-speaking editorial in Tulsa's largest newspaper Monday declared that President

Donald Trump

's planned rally in the city Saturday will bring

no benefit to the city

— and will risk Oklahomans' lives.

"We don't know why he chose Tulsa, but we can't see any way that his visit will be good for the city." There's "no reason to think" Trump's appearance "will have any effect on November's election outcome" in the city or state — but it could trigger dire health consequences, the paper warned.

Tulsa is "still dealing with the challenges created by a pandemic. The city and state have authorized reopening — but that doesn't make a mass indoor gathering of people pressed closely together and cheering a good idea," the editorial added. "There is no treatment for

COVID-19

and no vaccine. It will be our health care system that will have to deal with whatever effects follow."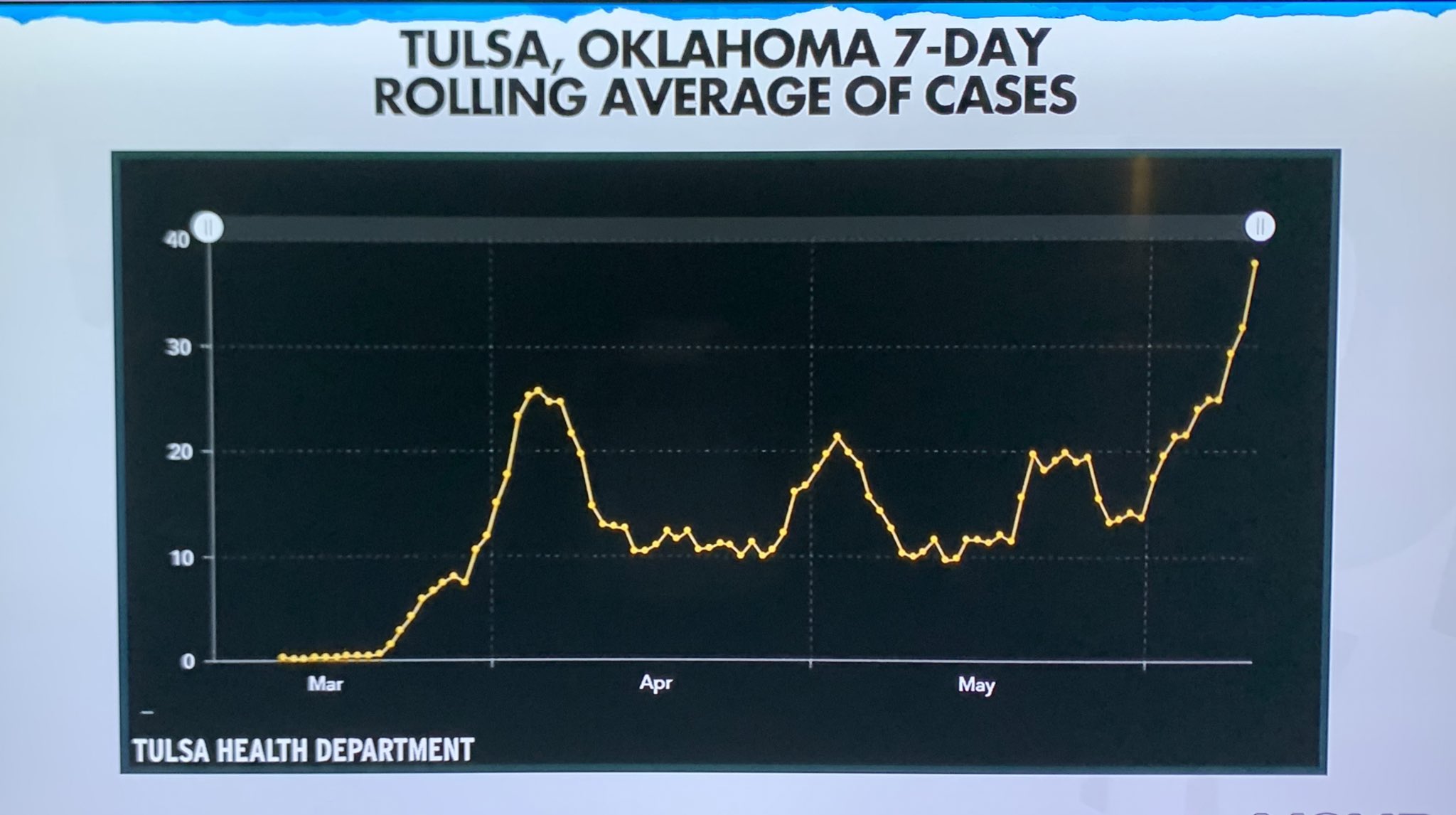 Oklahoma had a record number of new cases on SATURDAY https://t.co/mOs71eSfk3

— Judd Legum (@JuddLegum) June 15, 2020
Why simply waiting for herd immunity to covid-19 isn't an option https://t.co/4d2DnQlFoL

— MIT Technology Review (@techreview) June 16, 2020
The White House informed Bolton in January that the book had "significant amounts of classification." White House deputy counsel John Eisenberg cautioned in a letter to Bolton's attorney Charles Cooper this month that the book's release could pose a national security threat.

Bolton's book is expected to detail "Trump misconduct with other countries" beyond Ukraine, Axios first reported last week. The president's previous interactions with Ukraine led to his impeachment last year.

The first interview with Bolton since he finished his memoir will air Sunday on ABC News.