Kitchen Table Kibitzing Friday – Is the latest long national nightmare over yet?
---
Kitchen Table Kibitzing is a community series for those who wish to share a virtual kitchen table with other readers of Daily Kos who aren't throwing pies at one another.

Drop by to talk about music, your weather, your garden, or what you cooked for supper…. Newcomers may notice that many who post in this series already know one another to some degree, but we welcome guests at our kitchen table and hope to make some new friends as well.
By the time this posts, I hope we'll have something to celebrate in this posting, But in case it hasn't happened yet, I finally got around to seeing this film because I am too cheap to see it before it got released to network TV distribution.
BlackkKlansman is a Spike Lee joint that comments on the current situation including references to the Unite the Right demonstrations in Charlottesville. He even memorializes the death of Heather Heyer in this Oscar-winning film.
I identified with it not simply because its actual events happened when I was young but I nearly went to the college identified in the film. We all celebrate in our own ways.
BlacKkKlansman is a 2018 American biographical crime drama film directed by Spike Lee and written by Charlie Wachtel, David Rabinowitz, Kevin Willmott and Lee, based on the 2014 memoir Black Klansman by Ron Stallworth. The film stars John David Washington as Stallworth, along with Adam Driver, Laura Harrier, and Topher Grace. Set in the 1970s in Colorado Springs, the plot follows the first African-American detective in the city's police department as he sets out to infiltrate and expose the local Ku Klux Klan chapter.

Although based on a true story, the film dramatizes several events:[50][51]

The investigation occurred between 1978 and 1979, although the film is set in 1972 (and David Duke did not become Grand Wizard until 1974).
Kwame Ture

never called for or predicted a race war, and was a strong advocate of solidarity between black and white people.
The true identity of Stallworth's partner remains secret, and was only referred to as "Chuck" in the memoir; he also wasn't Jewish as depicted in the film. There was also a second white officer ("Jim") who also went undercover alongside Chuck.
Stallworth and other officers never worked to secretly expose and arrest a racist cop (as depicted in the film), although he does mention in the memoir an officer who shot and killed a young boy but was protected by fellow law enforcement officers.
Stallworth did work security, meet, and take a photo with Duke when he visited Colorado, although it was a much more intimate gathering than the large ceremony depicted in the film, and his partner's cover was never blown.
The bomb plot against the Black Student Union is fictional, although Stallworth noted the local chapter did at one point have plans to attack a local gay bar.
The character of Patrice is fictional, although Stallworth does mention dating a young woman while doing the investigation.
Stallworth never called Duke to admit he was actually a black man; Duke did not find out until he was asked to fact-check the story by a reporter in 2006.

— GG Pounce (@gglightbulb) October 31, 2020
For example, shots of Klan members' domestic spaces suggest canned soda, specifically Coca-Cola (not diet), is popular, as is beer. But it's not, as one might assume, all Bud Light, Miller and other inexpensive domestic varieties. Newcastle Brown Ale is at least one KKK family's beer of choice. It's also a brew I remember as being semi-regularly stocked in our fridge at home. www.houstonpress.com/…

To some degree, a discussion of the Ku Klux Klan's relationship to restaurants in the early 1920s follows a familiar path that includes KKK members as restaurant owners and patrons. Not such a big deal.

But then there's how the KKK influenced restaurants — a more disturbing topic, particularly when it gets into threatening restaurant owners, running them out of town, and destroying their businesses.

In the 1920s, the resurgent Klan had a number of targets, not only Blacks, but also Catholics, Jews, and immigrants.

[…]

The presence of the KKK in an area, as well as a generally heightened level of intolerance throughout the country, inspired imitators. It was apparently a non-Klan group in Chester PA, who entered a Greek-run restaurant and chased out the customers. Then they formed a circle in the middle of the restaurant, launching their attack upon a signal from the leader. They smashed furniture and crockery and threw a large coffee urn at a worker, resulting in damage running into the thousands of dollars.

The Klan was only one of a number of pre-WWII terrorist groups focused on defending the rights of native-born whites and asserting social and economic control through force. Also, there were irregular mobs that rose up spontaneously in response to perceived assaults on their values and interests. Race riots took place in numerous cities and towns in the early 20th century and especially after WWI. Restaurants were often smashed and burned.

For example, a restaurant owned by Harry Loper in Springfield IL did not survive a race riot in 1908 in which many homes occupied by Blacks were burned. Loper was white, native born, an Elk, and a major in the National Guard. His offense? He loaned his car, one of only two in town, to authorities to spirit two Black prisoners in the city's jail to safety under threat of lynching. His car was set on fire, and white rioters broke out the restaurant's windows and smashed the interior furnishings.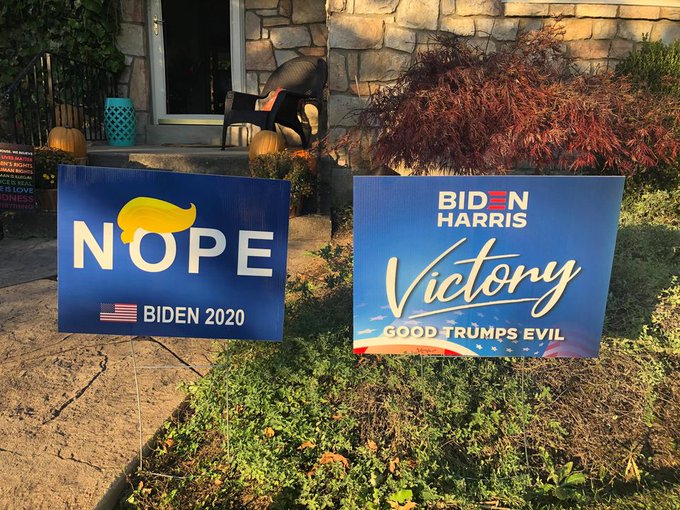 — Richard Hall (@_RichardHall) November 7, 2020
<
p class="is-empty-p">