Last updated on August 14, 2020
Trump's latest nasty nickname for Harris will get rolled out in the press conference. And I get more mileage out of my Harris "for the people" gear.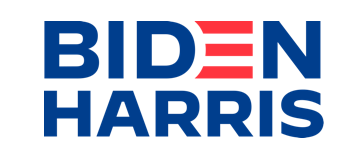 To my fellow Warren stans and Warren Democrats, I urge everyone to follow @ewarren's timeless advice to choose to fight only righteous battles.

Defeating Trump and Trumpism is THE righteous battle of this moment.

LFG, my friends, LFG!!!#BidenHarris2020https://t.co/ZPmYIQn6o5

— Leah McElrath 🏳️‍🌈 (@leahmcelrath) August 11, 2020
Trump repeatedly called Kamala Harris "nasty" in his briefing. He used that same term against Hillary Clinton in 2016. Trump left his briefing after being asked several questions about Harris.

— Kyle Griffin (@kylegriffin1) August 11, 2020
As the President abruptly left, other reporters shouted a question he won't be able to evade for long:

Why did he donate $6000 to Harris' re-election campaigns for CA Attorney General in 2011 and 2013? https://t.co/crp5Vi6Dr7

— Weijia Jiang (@weijia) August 11, 2020
---
The Politicus is a collaborative political community that facilitates content creation directly on the site. Our goal is to make the political conversation accessible to everyone.
Any donations we receive will go into writer outreach. That could be advertising on Facebook, Twitter, and Reddit or person-to-person outreach on College campuses. Please help if you can:
---