Last updated on November 27, 2020
Today's Trump campaign press conference was called by Chris Krebs, late of DHS, the most dangerous piece of television in US history. Jenna Ellis was another lawyer willing to affirm total landscaping loyalty in all four seasons.​
In a statement to CNN on Wednesday, Ellis said, "It's no secret that I did not support Donald Trump early in the primary process in 2015, like many others who didn't know him, and I've always been straightforward with my opinions and I've always admitted when my opinion changes. I am glad to have learned that I was completely wrong about Trump back then and I've said that over and over publicly, as I saw him keeping his promises, and then eventually getting to know him personally.

"I appreciate KFILE showing clearly through past statements that I think for myself, and that my mind was changed based on fact and personal knowledge. President Trump is a sincere Christian, the best president in modern history, and made and kept his promises to the American people. I am proud to stand with him and his goals for the future of this country and all of its citizens," she said.

In another

Facebook post

from 2015, Ellis, a conservative evangelical Christian, compared Trump to a "last days" bible verse and shared a post calling Trump "without love," "treacherous," "abusive" and "unholy."
​
— Chris Krebs (@C_C_Krebs) November 19, 2020
— betsy (@betsyindtx) November 19, 2020
— Josh Marshall (@joshtpm) November 19, 2020
— Marshall Cohen (@MarshallCohen) November 19, 2020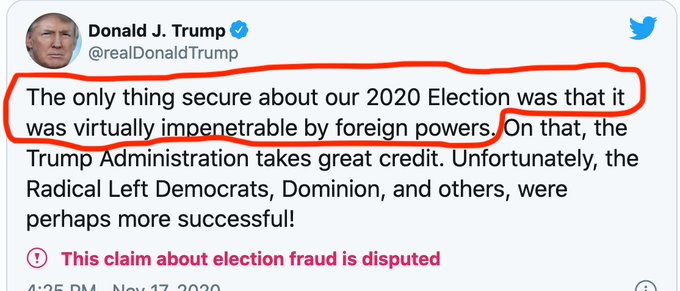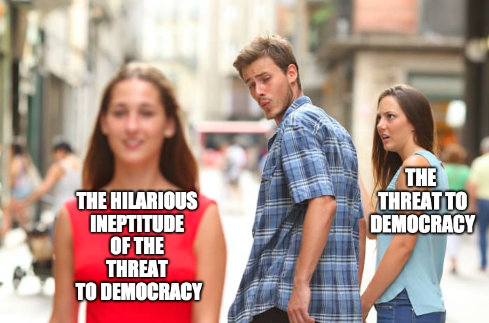 <
p class="is-empty-p">
---
The Politicus is a collaborative political community that facilitates content creation directly on the site. Our goal is to make the political conversation accessible to everyone.
Any donations we receive will go into writer outreach. That could be advertising on Facebook, Twitter, and Reddit or person-to-person outreach on College campuses. Please help if you can:
---