Voting for anyone other than Biden and not doing all the responsible down-ballot voting will bring not a revolution, but more likely accelerates the scientific climate disasters already predicted with the worst POTUS in history.
Reelecting Trump is an ontological argument for not only the existence of a supreme being, but that it has a massive sense of humor.
Jeff Sharlet, author of The Family, summarizes the accelerationist myth of reactionary voting, and the futility of people power revolution in the 21st Century. He knows the folly of ideological superiority in the dominionist cults.
For instance: the belief that civilian protesters in the streets ended the U.S. war in Vietnam. This is subtly racist and classist. It overlooks two far bigger factors: 1. The Vietnamese ended the U.S. war in Vietnam by winning it…

2/

The other factor was the massive resistance, explicit and implicit, political and nihilistic, of U.S. troops in Vietnam, who had ceased to be an effective fighting force by the early 70s according to the military's own internal analysis.

3/

It may have been people power that ended the Vietnam war, but the "people" were Vietnamese and U.S. soldiers who for political or other reasons stopped fighting. Civilian dissent was a factor; but not decisive.

4/

Unfortunately, the vanity of some key actors & the romantic ideas of a few scholars led to the misconception that street protest can change anything. It can do a lot! It matters. It is not, however, revolutionary.

5/

The U.S. has a massive, effective military, and a massive law enforcement complex. Trump would love for people to believe that Portland protesters are a real threat. They're not, whether you support them or not. A real challenge to state power wouldn't last a minute.

6/

Which is to say: If you're a lefty sitting out this election because you think our electoral system is fatally corrupt (possibly true) or Trump is no different than Biden (have you ever been to a Trump rally?) and you think a revolution's coming, you're fooling yourself.

7/

The idea that people in the streets–even millions–equals a revolution isn't radical. It's sentimental. Which is to say, more liberal than left, & in the most shallow sense. Revolutionary change takes longhaul organizing. Right now, Trump is a short term existential threat.

8/
And CNN now polls Biden 50-46 Trump because horse race.
— Olivia Nuzzi (@Olivianuzzi) August 16, 2020
It was a sign of impending doom, to some, when earlier this summer Parscale began coming in more often just as the target on his back swelled to carnival proportions.
The polls? Trump trailed his almost-invisible challenger by double digits nationally and by a considerable margin in most battleground states.
The messaging? Well, you try to "spin" six months in which 160,000 Americans died and at least 5 million more were infected by a virus you first said wouldn't be much to worry about. Six months in which your best case for reelection — the greatest economy in the world — was destroyed too. The offense? Trump couldn't even

settle on a nickname

for Joe Biden. Was he "Sleepy Joe," or "Creepy Joe," or "Beijing Biden"?
[…]
It was July before he "saw for the first time" that he could be defeated, according to the official. And he didn't blame himself. He blamed a cruel world, a crueler media, and the Death Star's failure to defend him from both. "They thought they were running one campaign: We're on cruise control for the president who gave us the greatest economy of all time, and all the messaging would flow from there. Which socialist are we running against? Bop, bop, bop. And everything changed, and they didn't change," the senior White House official said. "The president started to hate the ads. He hated 'Beijing Biden' — he didn't come up with that name."
[…]
"The campaign was spending all this money on silly things. Brad's businesses kept making money," the first senior White House official told me. "Everyone was like, What does he even do? He's just milking the family, basically. And nobody could understand why Jared and the family were putting up with it. That was the talk all the time. Why? Why Brad? He's not some genius. And I guess people just came to the conclusion that, well, who else would be campaign manager? We're kind of stuck with this guy."
Parscale had abided needling before. That came with the job — the 2016 campaign had run on chaos, and this time around, nobody seemed inclined to do anything but up the ante. But as the campaign began to really falter, with Trump not just a little behind but a lot, Parscale became a human pincushion. The Lincoln Project, the group run by self-described "Never Trump" conservatives — members of what was once the Republican Establishment, like John Weaver, Steve Schmidt, and George Conway, husband of the counselor to the president, Kellyanne — bought up airtime in Washington, D.C., with the goal of forcing the president to view a 48-second attack ad about the personal wealth Parscale had accumulated in the four years since he started working for him during the last election. Trump did see the ad, and, later, he asked Parscale why it contained footage of "ass slapping."
— Justin Hendrix (@justinhendrix) August 16, 2020
— Sam Wang (@SamWangPhD) August 16, 2020
— The Lincoln Project (@ProjectLincoln) August 16, 2020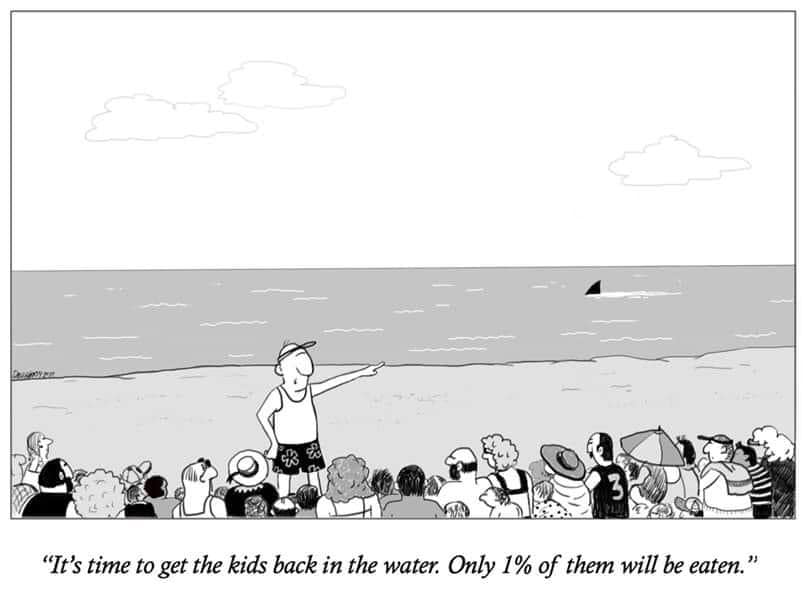 <
p class="is-empty-p">