The weird have turned pro, but the advantage of mask-wearing is the disruption of facial recognition software without having to use geometric pattern disruption makeup or wearing special glasses.
The Economist magazine continues to model the 2020 Electoral College outcome with Trump dropping another 1% this week.
for the night owls (and nerds)… we do a lot of plotting when we're testing out our election models. here are the estimates for one iteration of the forecast for this day in 2008-2020. (iirc these were for the model that's close to our final revision.)https://t.co/O6LknvFHBX pic.twitter.com/Zlnlqjj5kA

— G. Elliott Morris (@gelliottmorris) August 3, 2020
In 2013 SCOTUS gutted the Voting Rights Act, leading to massive poll closures across the South in minority districts. Voting times for Blacks and Latinos are nearly 50% longer that whites. We need to pass the John Lewis Voting Rights Act of 2020. source: @civilrightsorg pic.twitter.com/slmGcufXuf

— Capturing The Flag (@capturingflag) July 30, 2020
President Trump says the 2020 election will be "rigged."@chucktodd: "What would he be saying if he was leading in the polls right now?"https://t.co/WzT6rccwql

— MSNBC (@MSNBC) August 3, 2020
It's adopting universal vote by mail, sending every voter a ballot and keeping in-person vote options for those who need them. It's the smartest, most effective way to run an election during a pandemic. Actually, it's the smartest, most effective way to run an election, period. https://t.co/PfctnxwQ7H

— Eric Cortellessa (@EricCortellessa) August 3, 2020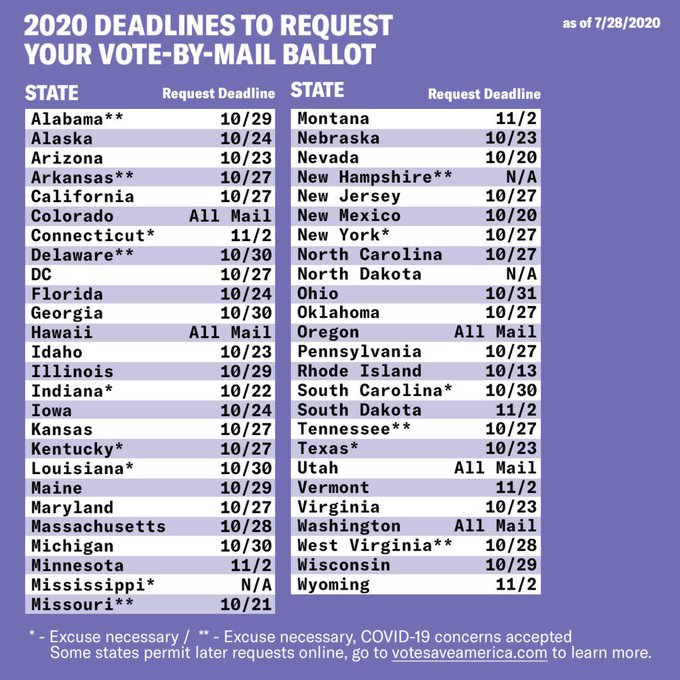 For years the right cried that Obama would take their guns and become a tyrant. Instead Trump is taking away our mail, and our vote, and invading our cities, and they remain silent. Turns out the freedom crowd was just white supremacists without the bedsheets all along.

— Read Pedagogy of the Oppressed by Paulo Freire (@JoshuaPotash) August 3, 2020
So basically, if you're anti-mask, you're pro-surveillance. That's amusing. https://t.co/GD12r88cJw

— National Security Count-selors (ah ah ah) (@NatlSecCnslrs) August 3, 2020
Face masks are one of the best defenses against the spread of COVID-19, but their growing adoption is having a second, unintended effect: breaking facial recognition algorithms.
Wearing face masks that adequately cover the mouth and nose causes the error rate of some of the most widely used facial recognition algorithms to spike to between 5 percent and 50 percent, a study by the US National Institute of Standards and Technology (NIST) has found. Black masks were more likely to cause errors than blue masks, and the more of the nose covered by the mask, the harder the algorithms found it to identify the face.
[…]
Although there's been plenty of anecdotal evidence about face masks thwarting facial recognition, the study from NIST is particularly definitive. NIST is the government agency tasked with assessing the accuracy of these algorithms (along with many other systems) for the federal government, and its rankings of different vendors is extremely influential.
Notably, NIST's report only tested a type of facial recognition known as one-to-one matching. This is the procedure used in border crossings and passport control scenarios, where the algorithm checks to see if the target's face matches their ID. This is different to the sort of facial recognition system used for mass surveillance, where a crowd is scanned to find matches with faces in a database. This is called a one-to-many system.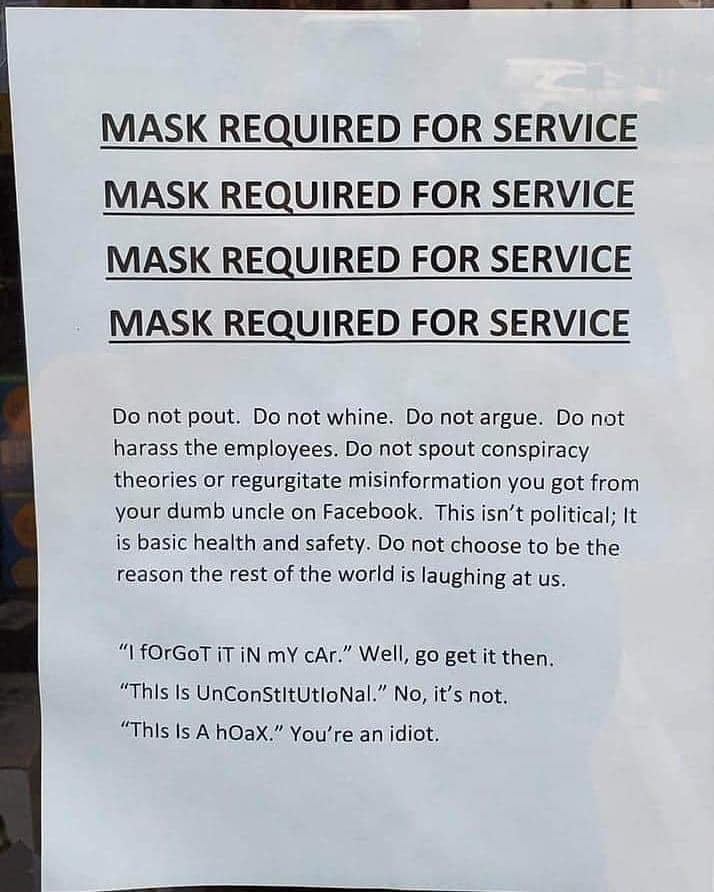 In his ongoing campaign to paint racial desegregation as a bid to "abolish the suburbs," Donald Trump is pushing a vision of American suburbia based on a dated demographic reality. https://t.co/MdC4DkbhoP

— Bloomberg CityLab (@CityLab) August 3, 2020
https://twitter.com/windieman1/status/1290078241726713858?ref_src=twsrc%5Etfw
Two cruise ships hit by coronavirus weeks after industry restarts https://t.co/Y5KhmCDv5X

— Guardian World (@guardianworld) August 3, 2020
Is this 1861 or 2020? This North Carolina legislator, Larry Pittman, actually tried to legalize secession and accepted funds from a pro-confederate group! #GOPHallOfShame

Pittman's Democratic opponent is @gailyoungNC! https://t.co/XFAuT8eewZ

— Nick Knudsen 🇺🇸 (@NickKnudsenUS) August 2, 2020
"Since President* Trump took office, 7.8 million jobs have been lost — including 7100 coal mining jobs and 274,000 manufacturing jobs. The unemployment rate soared to the highest levels since World War 2 and stood at 11.1% most recently." @factcheckdotorghttps://t.co/X80io27SvK

— Adam Rifkin is fully vaccinated. 🐼 (@ifindkarma) August 3, 2020
Moms will save this nation. pic.twitter.com/XqyML7mejj

— The Lincoln Project (@ProjectLincoln) August 3, 2020
"You're not mopping fast enough. (Laughter) That's a socialist mop. (Laughter and applause) Grab a mop — let's get to work." – Barack Obama (2009); "Soyez réalistes, demandez l'impossible!"