first rule of dissonance club: learn to live with a super-spreader in the plague house
4 min read
He's never dropped his naive belief in herd immunity perhaps because he had someone take his statistics tests in college. A quarter-million dead soon means that by the time a vaccine comes to the general public, minus a "flu season" there will still be a quarter-million dead from COVID-19. And there will be a reality show in development called The Conways.
White House aides have advised President Trump to avoid the Oval Office while he's still infected. But they're making arrangements for him to work out of the Diplomatic Reception Room, and use it as a backdrop for future televised remarks, two White House officials tell Axios.

Why it matters:

The preparations show that far from bunkering down in the residence until he's well, Trump is considering remaining active while he recovers from COVID. Any Trump movement in the West Wing would create a series of risks for his staff.

A taste of Trump's attitude about the virus played out on live TV last evening as he returned by Marine One at sunset after three nights at Walter Reed: He walked up to a White House balcony, took off his mask for the cameras, put it in his jacket pocket, adjusted his suit, straightened his tie and lingered to give purposeful thumbs-ups and salutes.

"Don't be afraid of Covid," he

tweeted

— the exact opposite of what any medical or public-health professional will tell you. "Don't let it dominate your life. We have developed, under the Trump Administration, some really great drugs & knowledge. I feel better than I did 20 years ago!"
"Will be back on the Campaign Trail soon!!!" he

added.

Reflecting widespread dismay among administration officials, a White House source told Axios:

"It's insane that he would return to the White House and jeopardize his staff's health when we are still learning of new cases among senior staff. This place is a cesspool."
"He was so concerned with preventing embarrassing stories that he exposed thousands of his own staff and supporters to a deadly virus. He has kept us in the dark, and now our spouses and kids have to pay the price. It's just selfish."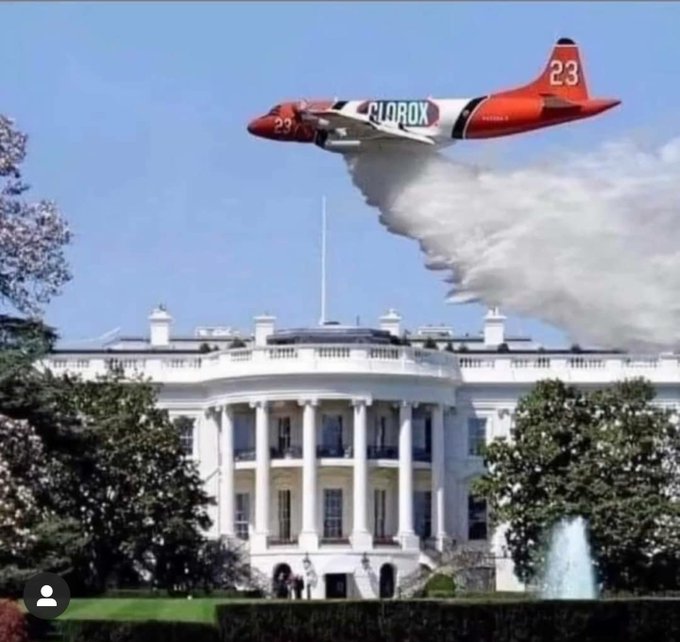 When President Trump came down with the novel coronavirus last week, CNN's pollsters rushed to insert new questions into a survey. Among the new questions: Will Trump's diagnosis change the way he confronts the virus? Americans said overwhelmingly that it would not, 63 percent to 35 percent.

Sixty-three percent of those respondents made a very safe bet. Trump, meanwhile, is apparently going to keep gambling — with American lives and his political future.

Over the past few days, Trump has offered what amounts to a remarkable and dumbfounding double-down on his coronavirus messaging: downplaying it, having

his doctors hide information

, taking a joyride that

could endanger

the people riding in the car with him, demonstrably removing his mask upon returning to the White House, and sending tweets urging people not to be "afraid" of the virus and rekindling his long-abandoned comparisons of it to the flu.
— Joe Lockhart (@joelockhart) October 6, 2020
fellow sociopath Ben Shapiro doesn't remember what happens to the hero: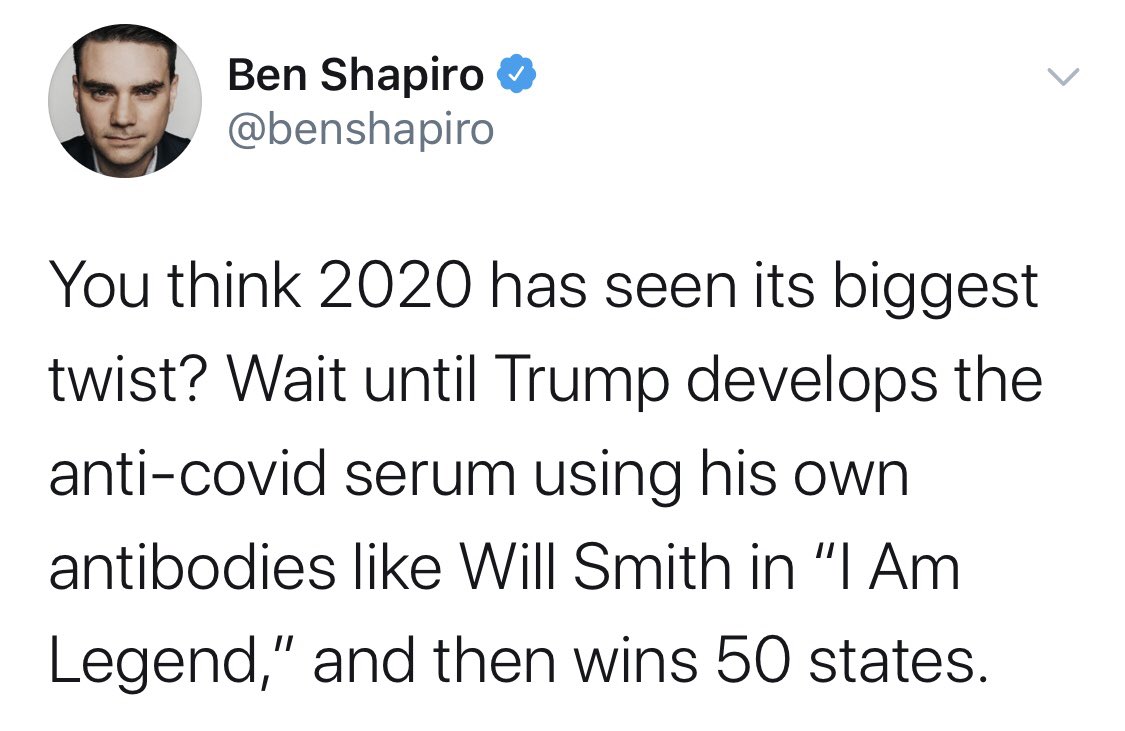 — molly conger (@socialistdogmom) October 6, 2020
— The Lincoln Project (@ProjectLincoln) October 6, 2020
— MeidasTouch.com (@MeidasTouch) October 6, 2020
— The Lincoln Project (@ProjectLincoln) October 6, 2020
<
p class="is-empty-p">