Exxon's Green Sheen and asymmetric information (and media bias)
5 min read
​Is the Market for Lemons like the market for lemonade or even Don Lemon. Asymmetric information is everywhere, the example of the used-car salesman synonymous with the reign of Trump, best exemplified by his disinformation complicity shared by hiring as Secretary of State Rex Tillerson, chairman and chief executive officer of ExxonMobil from 2006 until 2017. The reversal signal is Biden's appointment of John Kerry to the cabinet.
Impartial journalism is an impossible ideal. That is, at least, according to Julie Mastrine.

"Unbiased news doesn't exist. Everyone has a bias: everyday people and journalists. And that's OK," Mastrine said. But it's not OK for news organizations to hide those biases, she said.

"We can be manipulated into (a biased outlet's) point of view and not able to evaluate it critically and objectively and understand where it's coming from," said Mastrine, marketing director for AllSides, a media literacy company focused on "freeing people from filter bubbles."

That's why she created a media bias chart.

As readers hurl claims of hidden bias towards outlets on all parts of the political spectrum, bias charts have emerged as a tool to reveal pernicious partiality.

Charts that use transparent methodologies to score political bias — particularly the AllSides chart and another from news literacy company Ad Fontes Media — are increasing in popularity and spreading across the internet. According to CrowdTangle, a social media monitoring platform, the homepages for these two sites and the pages for their charts have been shared tens of thousands of times.

But just because something is widely shared doesn't mean it's accurate. Are media bias charts reliable?
It was February 2019, and Exxon Mobil Corp. was ready to make one of the largest-ever investments in a U.S. hub for overseas shipments of liquefied natural gas. The $10 billion project was going to be built on the Texas coast under an auspicious name: Golden Pass.

The federal government sent its highest-ranking energy official, then-Secretary Rick Perry, to celebrate the new terminal as a gift of "clean energy" to "our friends around the world." Exxon Chief Executive Officer Darren Woods promised to showcase the "environmental benefits of natural gas." There was no mention of the planet-warming emissions that would be released once Golden Pass starts operating, nor had forecasts of climate pollution been shared with Exxon's investors.

But the emissions forecast is something Exxon knows.

Internal planning documents reviewed by

Bloomberg Green

dating from before the pandemic show forecasts for direct emissions at Golden Pass that would equal 3.1 million metric tons of carbon dioxide in 2025. That means the crown jewel of Exxon's U.S. LNG export business would have about the same climate impact as a coal power plant, just based on the

sheer amount of energy it takes

to compress natural gas into a liquid for shipment. Transporting and burning the exported fuel would emit even more.

Casey Norton, a spokesman for Exxon, said in a statement that "projections prior to our 2021 business plans are no longer accurate," including those for Golden Pass. Exxon's statement also confirms the company maintains greenhouse-gas forecasts related to its business plans. Exxon and its peers in the industry say this data is shared publicly with regulators when required.

"Emissions estimates and actuals are updated regularly and can fluctuate based on a number of factors," Norton said. "We evaluate emissions projections as we develop business plans that seek to improve efficiency and reduce environmental impacts."

Major shareholders are

starting to notice

the huge gap between the oil industry's internal data and the level of its disclosures.

"Whether it's emissions or financial information, forward-looking data is critical," said Michelle Dunstan, global head of responsible investing at AllianceBernstein, an Exxon shareholder with $668 billion under management. "We tell our analysts to follow the carbon, trace it into the future. For a company like Exxon, its carbon is not taxed today but could become taxed at some point."

Almost all of the industry's public climate accounting is retrospective and seldom breaks out details on specific projects. What's more, Exxon's planning documents reference previously undisclosed forecasts related to at least 10 major oil and gas companies who are its partners in dozens of projects—a clear indication that tracking future emissions is standard practice across the industry, even if these numbers aren't always made public.
— Aaron Rutkoff (@aaronrutkoff) December 23, 2020
Greenwashing (a compound word modelled on "whitewash"), also called "green sheen",[1][2] is a form of marketing spin in which green PR (green values) and green marketing are deceptively used to persuade the public that an organization's products, aims and policies are environmentally friendly.
Greenscamming organizations are very active in the organized climate denial scene, among others.[19] An important financier of greenscamming organizations was the oil company ExxonMobil, which over the years financially supported more than 100 climate denial organizations and spent about 20 million US dollars on greenscamming groups.[22] In many of these organizations, James Lawrence Powell identified their "admirable" designations as the most striking common feature, which for the most part sounded very rationalistic. In this context, he refers to a list of climate denial organizations drawn up by the Union of Concerned Scientists, which includes 43 organizations funded by the Exxon oil company. None of these organizations had a name from which to derive their opposition to climate change. The list is headed by the organization Africa Fighting Malaria, whose website features articles and commentaries opposing ambitious climate mitigation concepts, even though the dangers of malaria could be exacerbated by global warming.[23]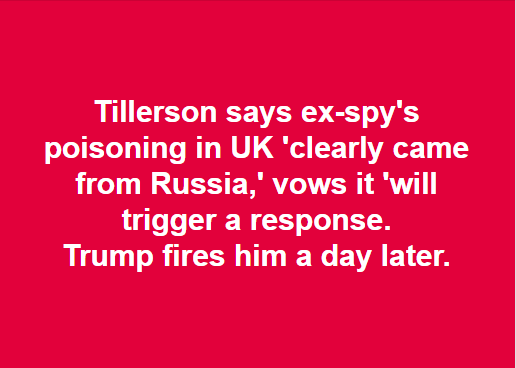 — Jim Phillips (@KIEFTweet) December 17, 2020
​
— Real Time with Bill Maher (@RealTimers) March 25, 2017
<
p class="is-empty-p">