Last updated on December 8, 2020
Loeffler-Warnock debate for US Senate seat from Georgia.
Rev. Warnock: "You shouldn't use the people's seat to enrich yourself — you ought to use the people's seat to represent the people."
Sen. Kelly Loeffler: "…More lies from radical liberal Raphael Warnock."
In the second U.S. Senate debate of the night hosted by the Atlanta Press Club, Sen. Kelly Loeffler and her opponent, the Rev. Raphael Warnock, sparred in a fiery, contentious debate that touched on a wide range of issues.

Loeffler doubled down on her campaign's efforts to characterize Warnock as a far-left socialist, referring to him 14 times throughout the night as "radical liberal Raphael Warnock."

When pressed by the moderators to concede that President Donald Trump had lost reelection, Loeffler instead reiterated that the president had the legal right to challenge the results.

"It's vitally important that Georgians trust our election process," she said. "The president has every right to every legal recourse. And that's what's taking place."

The senator also urged her supporters to vote in the upcoming runoff.

When asked by Loeffler to denounce socialism and Marxism, Warnock responded that he had always been a proponent of the "free enterprise system."

"My dad was a small business owner, and during the Great Recession, you know what I was doing?" he said. "I was leading my church to build a community center where, among other things, we had a financial literacy center."

When asked about her stance on the Black Lives Matter movement — a stance that has alienated members of the WNBA team she co-owns — Loeffler defended her record.

"The life of every African American is important and there is no place for racism in this country," she said. "But there are organizations whose No. 1 goal is to defund the police. And we know that that hurts minority communities more than anyone."

— Manu Raju (@mkraju) December 7, 2020
— Ben Meiselas (@meiselasb) December 7, 2020
— Walter Shaub (@waltshaub) December 7, 2020
— Stephanie Kennedy (@WordswithSteph) December 7, 2020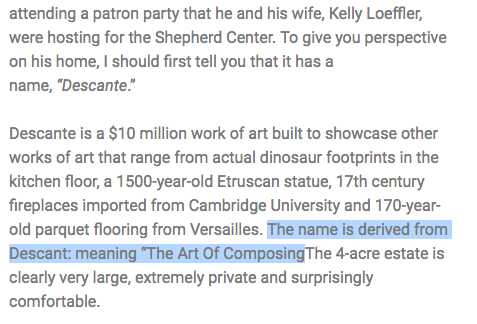 — MeidasTouch.com (@MeidasTouch) December 6, 2020
<
p class="is-empty-p">
---
The Politicus is a collaborative political community that facilitates content creation directly on the site. Our goal is to make the political conversation accessible to everyone.
Any donations we receive will go into writer outreach. That could be advertising on Facebook, Twitter, and Reddit or person-to-person outreach on College campuses. Please help if you can:
---