Cooper & Hale: was 25 July the earliest that the Ukrainians knew who froze the money
2 min read
Trump froze the money, not in the name of anti-corruption, but in the name of corruption. 
Next: Laura Cooper, who earlier testified that Ukraine only got the aid because CONGRESS ACTED.

–Trump had already blown thru interagency deadlines despite her warnings to OMB.

–Defense determined Ukraine had met anti-corruption requirements in JUNE.#ImpeachmentHearing

— Heidi Przybyla (@HeidiNBC) November 20, 2019
Ukrainians definitely knew about suspended aid on 25 July on the day of the Trump bribe.
They claim Obama didn't give lethal weapons. They then claim previous Ukraine regime was corrupt. So are they saying Obama was correct to not give corrupt admin lethal aid? Trump, held aid after DOD said Ukraine was correcting corruption problem in May 2019, for 4 months.

— Howard Radziminsky (@howardr0613) November 20, 2019
Deputy Asst. Secretary of Defense for Russia Laura Cooper #ImpeachmentHearing pic.twitter.com/v7jB8GdtbQ

— Ann Telnaes (@AnnTelnaes) November 20, 2019
Laura Cooper just killed Trump/GOP's "Ukrainians didn't even know it" line of defense.https://t.co/qdGiM5uyiA

— Julia Davis (@JuliaDavisNews) November 20, 2019
All nonsense

* Transcript itself showed solicitation of foreign interference

* Ton of evidence shows Ukraine felt pressure

* Ukraine knew aid was frozen for weeks during extortion plot. Sondland directly communicated it

* Failure to consummate bribery isn't exonerating https://t.co/ekudAlfKgG

— Greg Sargent (@ThePlumLineGS) November 21, 2019
Cooper says she was told OMB placed a hold on military aid at the direction of Trump because he was "concerned" about "corruption" in Ukraine

— Manu Raju (@mkraju) November 21, 2019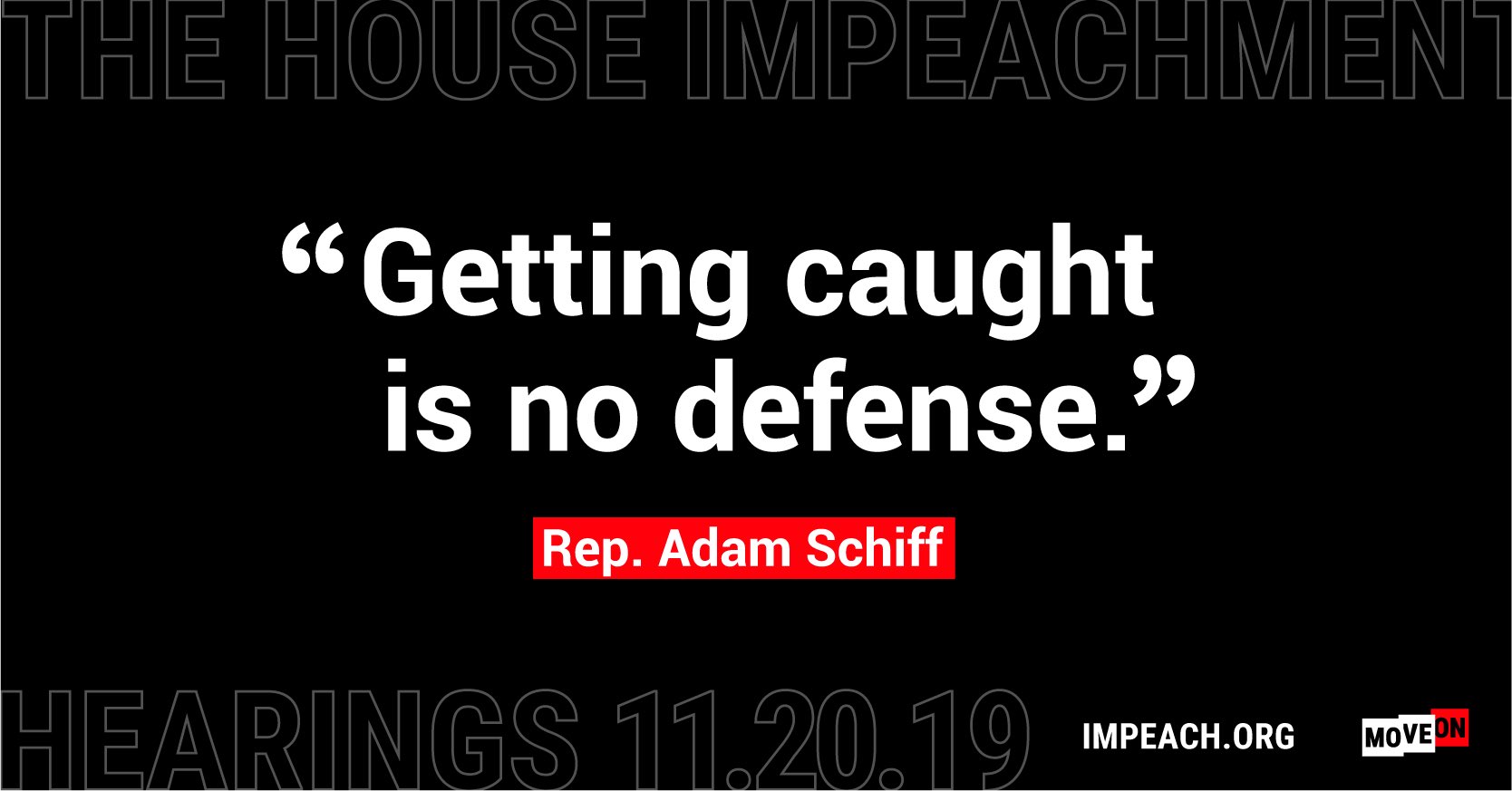 https://twitter.com/drmichaelgold/status/1197313895834238976?