Congressional Fudds and Chuds: Axios finds all the Trump toadies
Axios gives us a map of Trumpian sycophancy with the consistent "always Trumpers" in Congress as Trump goes back on the road to more super-spreader events in swing states.
Tonight's Trump remarks: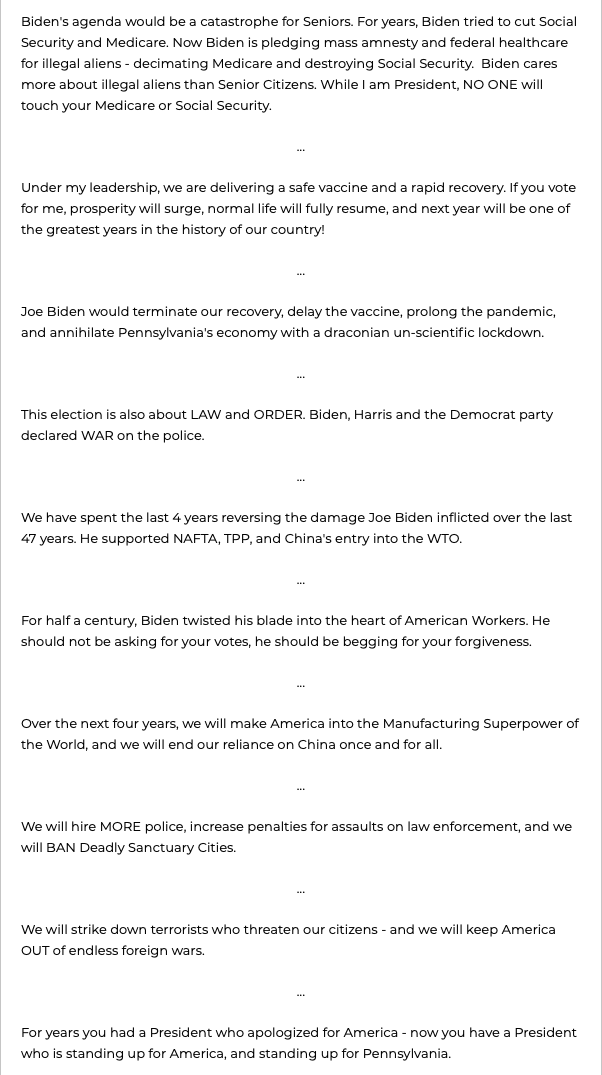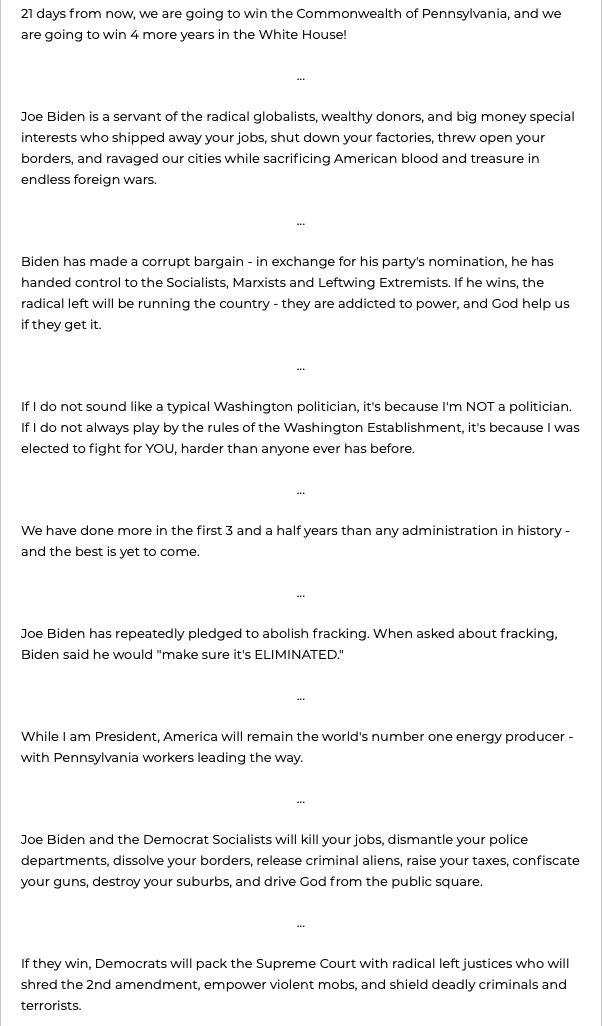 We created the Trump Loyalty Index to measure, in empirical terms, how loyal each Republican member of Congress has been to President Trump throughout his time in office.

Why it matters: The data shows how Trump's grip on the Republican Party has tightened — especially in the last two years — as his dissenters have largely piped down, been tossed out, or currently face the threat of losing re-election.

How it works: The Trump Loyalty Index, built over the past year by Juliet Bartz of "Axios on HBO," shows in empirical terms the intense loyalty Trump commands.

By the numbers: In 2016, 42% of the 178 Republicans who have been in office since Trump's candidacy criticized him during the "Access Hollywood" fallout.

In 2017,

19%

criticized him for Charlottesville.
In 2018,

18%

criticized him for his "shithole countries" remark.
In 2019,

15%

criticized him for the "go back" tweet.
In 2020,

12%

criticized him for the Bible photo op/clearing of peaceful protesters.
— Richard Hine (@richardhine) October 13, 2020
<
p class="is-empty-p">