Last updated on December 6, 2020
Because "freedom" means having the right to kill the grans at Thanksgiving
President Trump issued a proclamation encouraging Americans to gather "in homes and places of worship" ahead of Thanksgiving, even as his successor and public health officials have urged people to practice social distancing and avoid large gatherings during the holidays to curb the spread of COVID-19.

"I encourage all Americans to gather, in homes and places of worship, to offer a prayer of thanks to God for our many blessings," he said in the proclamation, which is custom for presidents to issue marking holidays, on Wednesday.

The comments from the White House come as public health experts have advised Americans to stay home amid a nationwide surge in coronavirus cases and warnings that the pandemic could get much worse during the holiday season.

Earlier this month, the Centers for Disease Control and Prevention (CDC) advised against attending crowded parades, large indoor gatherings and crowded stores in an effort to slow the outbreak. The agency also advised against traveling last week as cases rise nationwide.
Here's a glimpse into a very long future: A dissent so irrefutable the majority should be embarrassed, but the majority has five votes even without John Roberts and they will lift a collective middle finger at suffering Americans and those trying to make things better. https://t.co/vWl4DzM9MC

— Brian Beutler (@brianbeutler) November 26, 2020
Rapid and overwhelming change in the world threatens people's sense of self and identity. To cope, they seek out stronger group identification and information that confirms what they already believe, which creates a breeding ground for conspiracy theories. https://t.co/b27GYhDLjK

— Scientific American (@sciam) November 25, 2020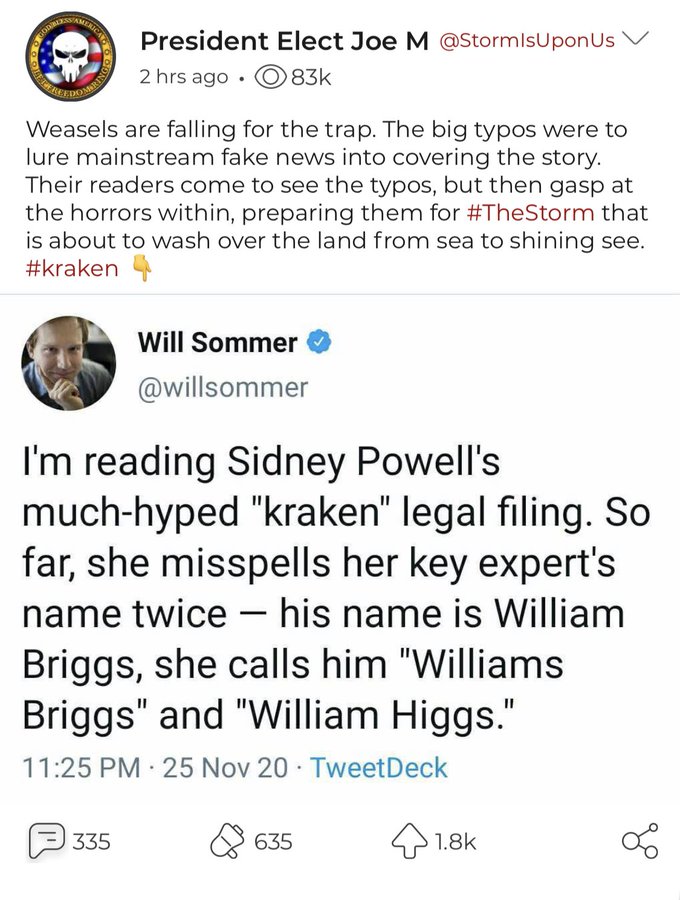 ---
The Politicus is a collaborative political community that facilitates content creation directly on the site. Our goal is to make the political conversation accessible to everyone.
Any donations we receive will go into writer outreach. That could be advertising on Facebook, Twitter, and Reddit or person-to-person outreach on College campuses. Please help if you can:
---